100 Things To Do Before You Are 12: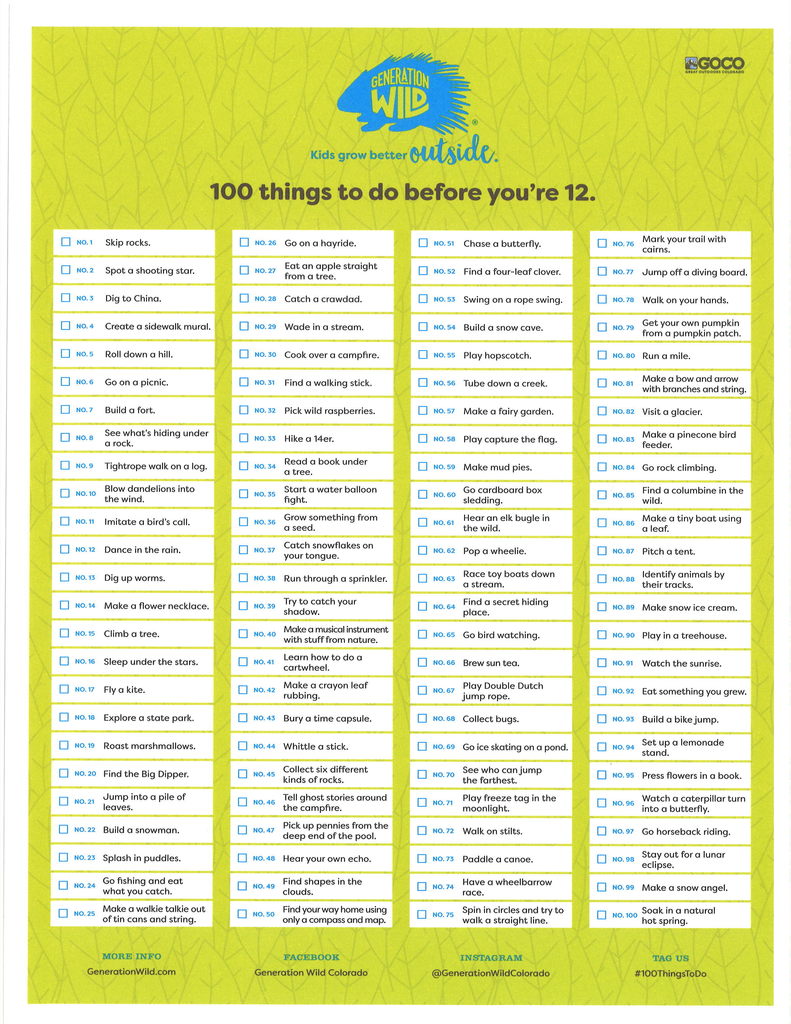 Here is the June Summer Lunch Menu: 11:30 - 12:30 Monday - Friday @ LAES Cafeteria. FREE for 18 and under. (will not serve on July 4)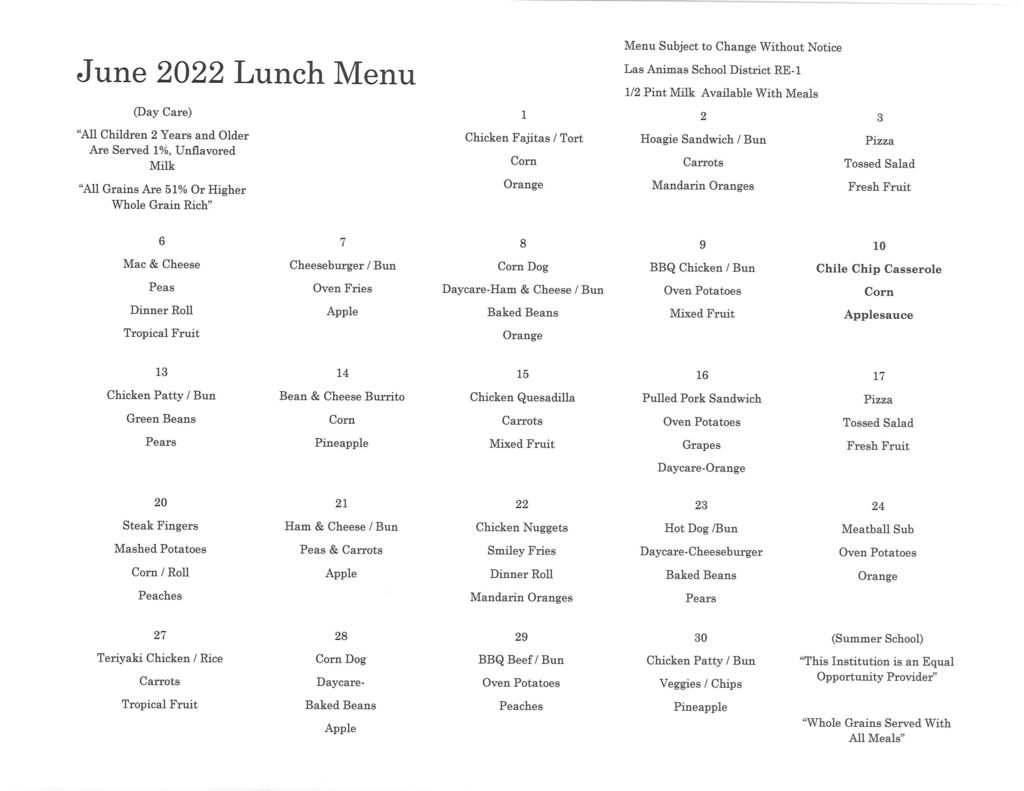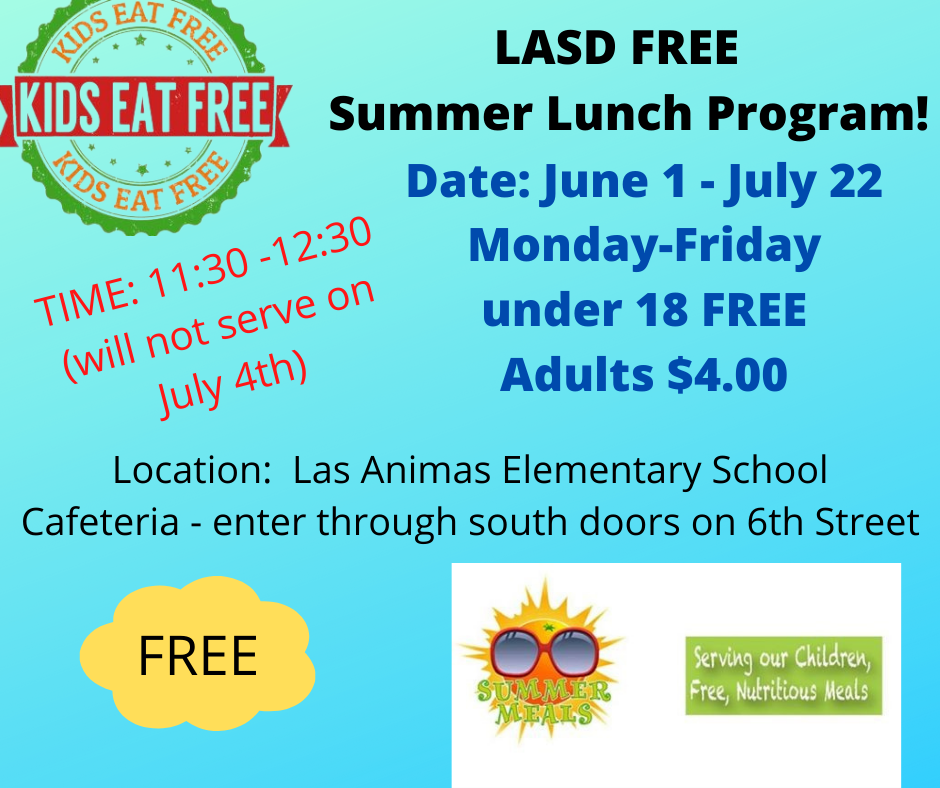 June 2nd FREE Summer Lunch: Hoagie Sandwich/Bun, Carrots, Mandarin Oranges, 1/2 pint milk (LAES Cafeteria from 11:30 -12:30) **under 18 FREE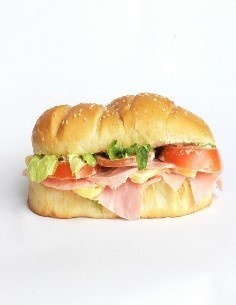 ⚾️⚾️ Junior High Baseball Players: Jersey turn in for junior high baseball will be at the high school gym tomorrow (Wednesday 6/2) afternoon at 5:30.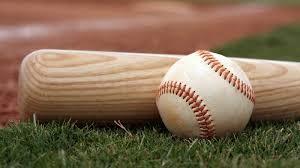 Meals on wheels volunteer helpers today. Melonie Medina, Freddy Whatley, and Ryker Pryor. …..what a great way to volunteer this summer - Thank You!

June 1st FREE Summer Lunch: Chicken Fajitas/Tort, Corn, Orange, 1/2 pint milk (LAES Cafeteria from 11:30 -12:30)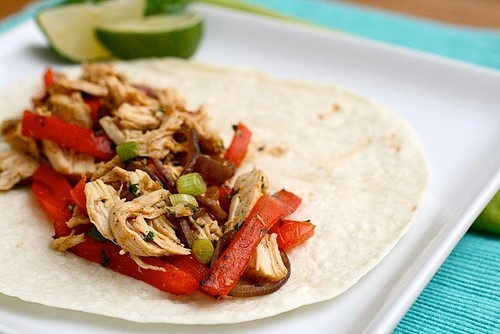 Attention Las Animas High School Boys: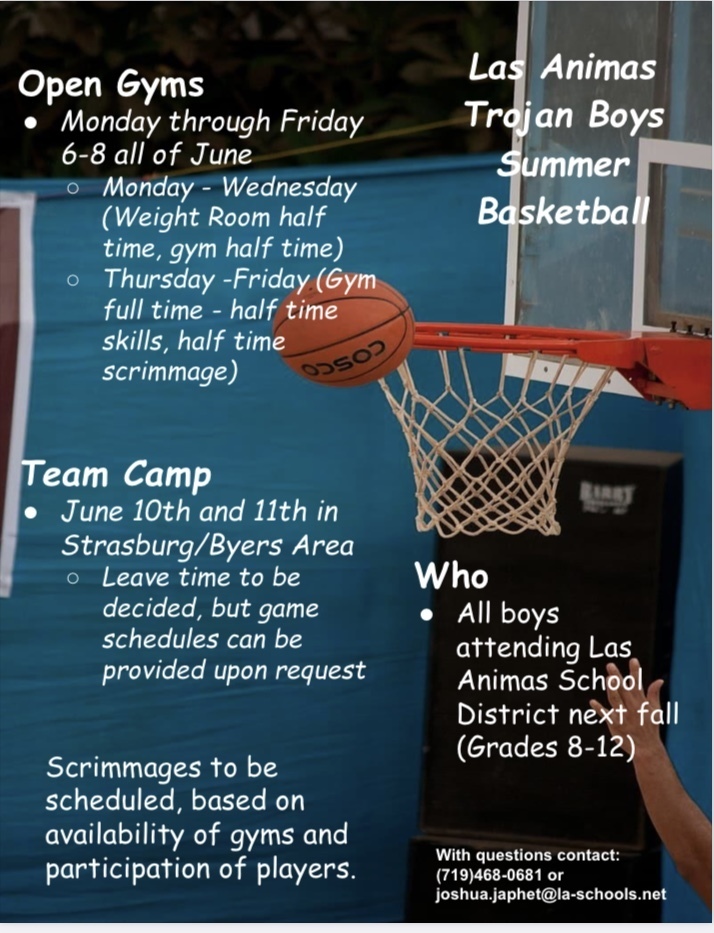 Congratulations Bianca Fernandez - Academy of Las Animas Online graduate!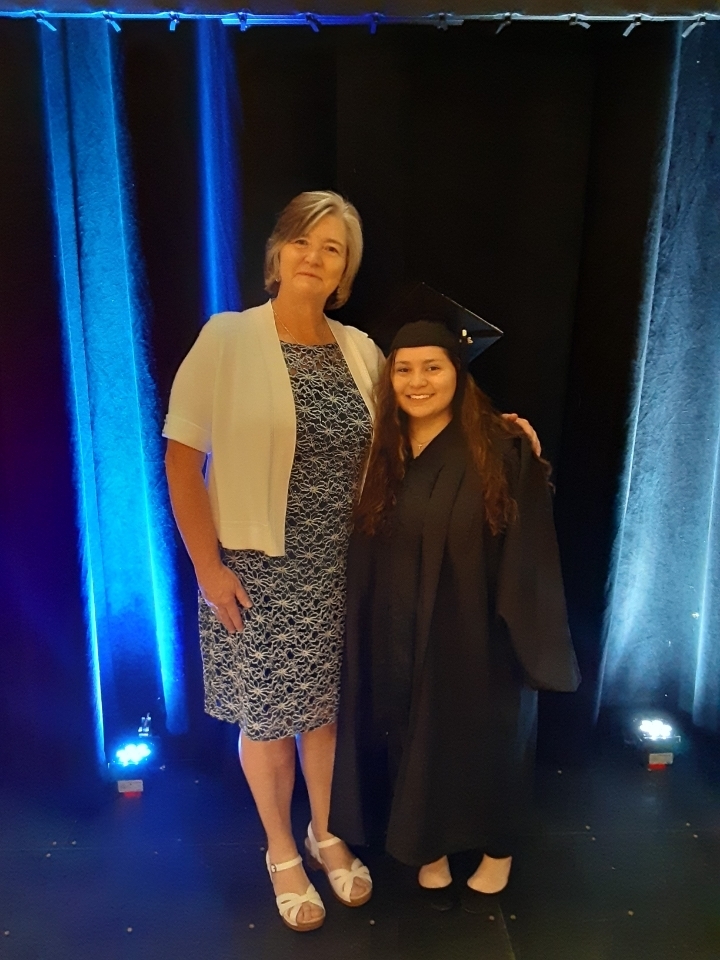 Congratulations to Las Animas School District Retirees! You will be missed, thank you for your dedication!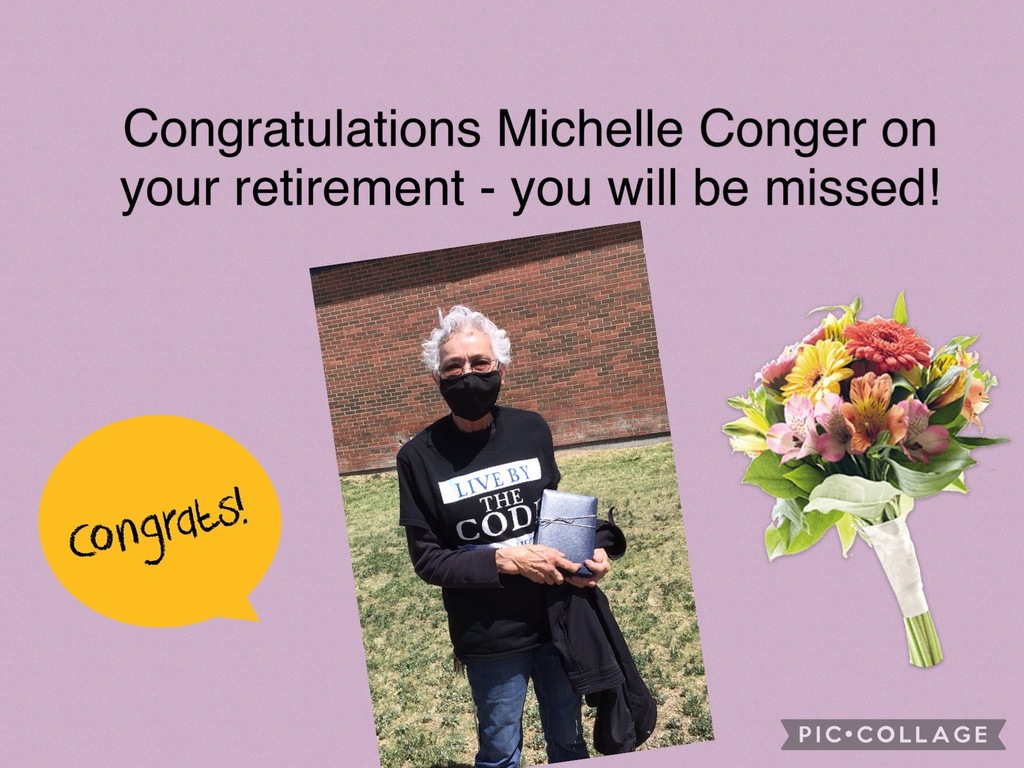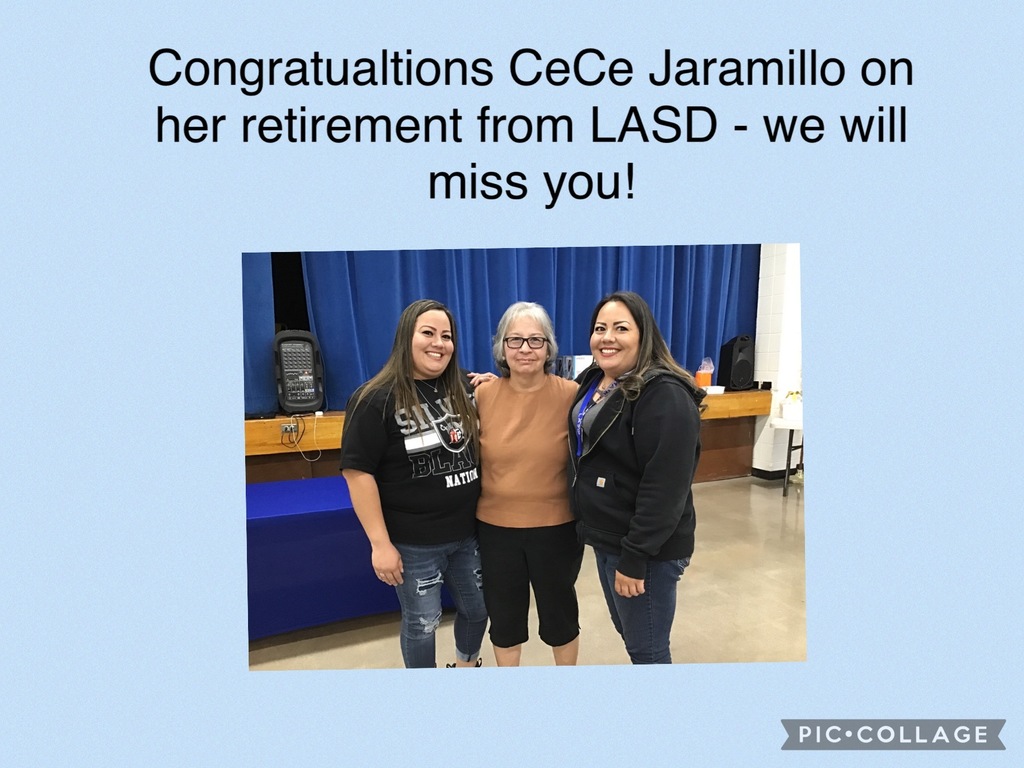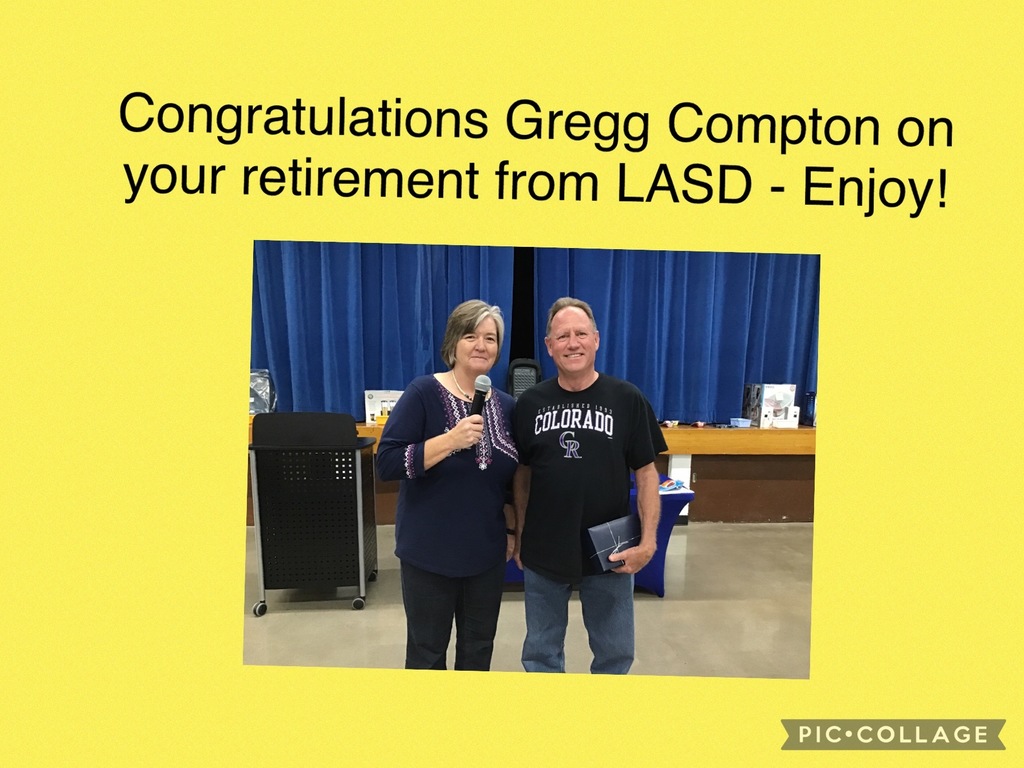 Jr. High Pure Gold club enjoyed an end of year pizza party before school was done!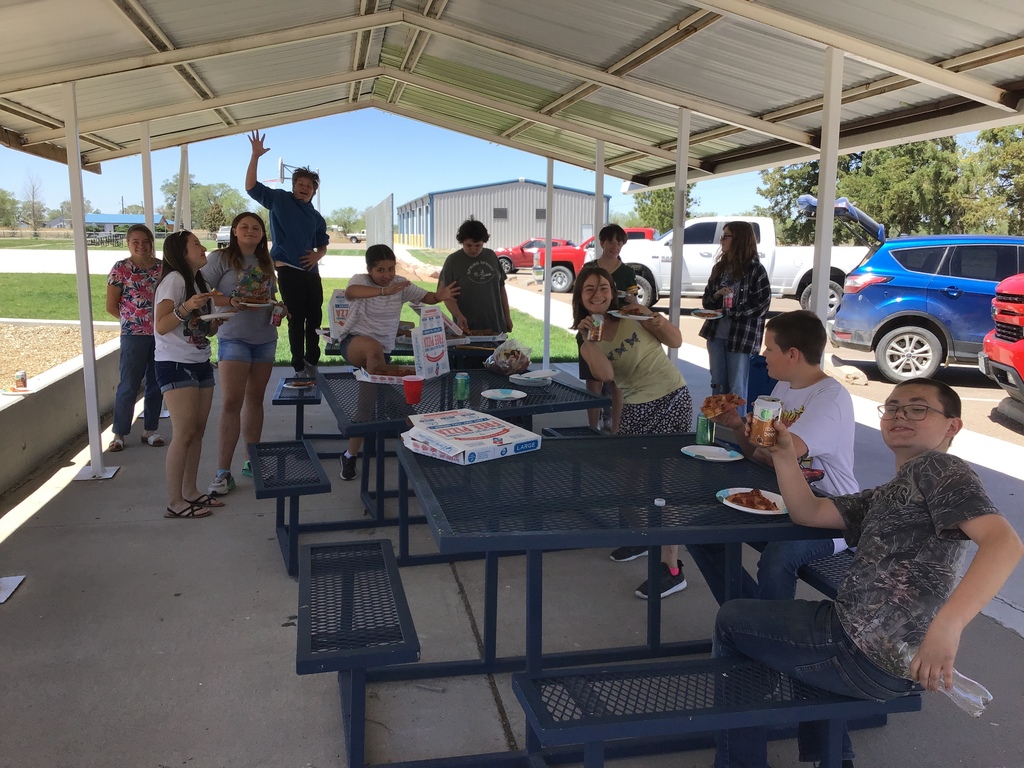 Fundraiser to help our schools!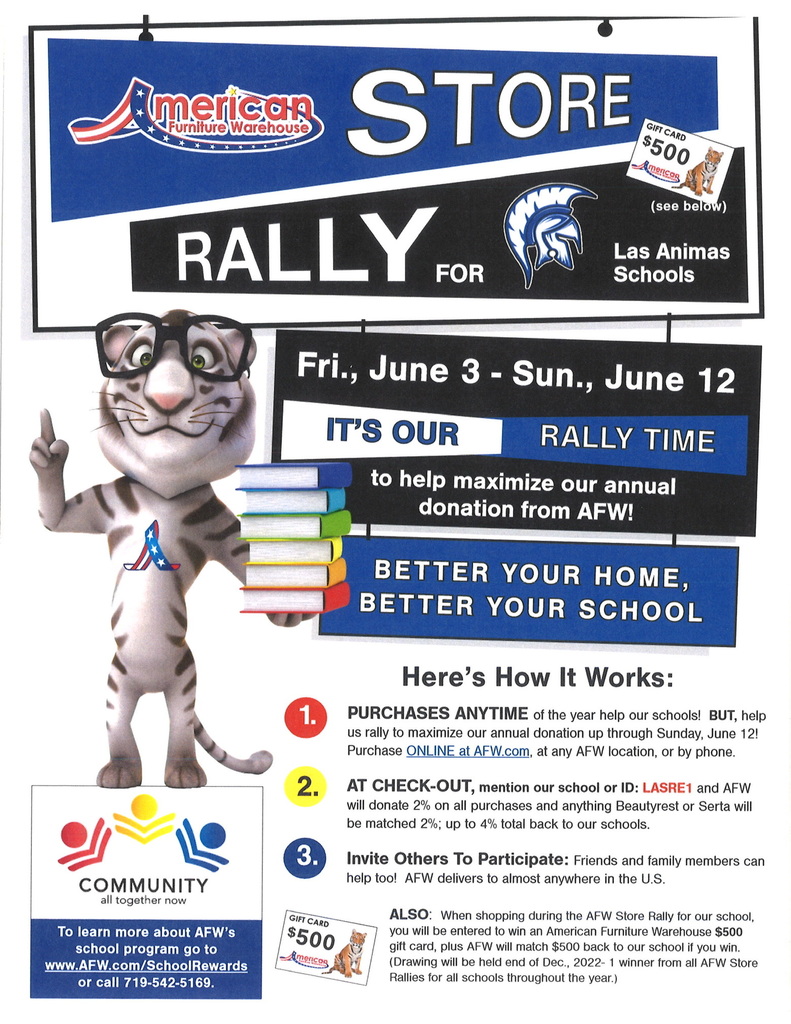 Driver Ed Class Starting Soon - Call to sign up today!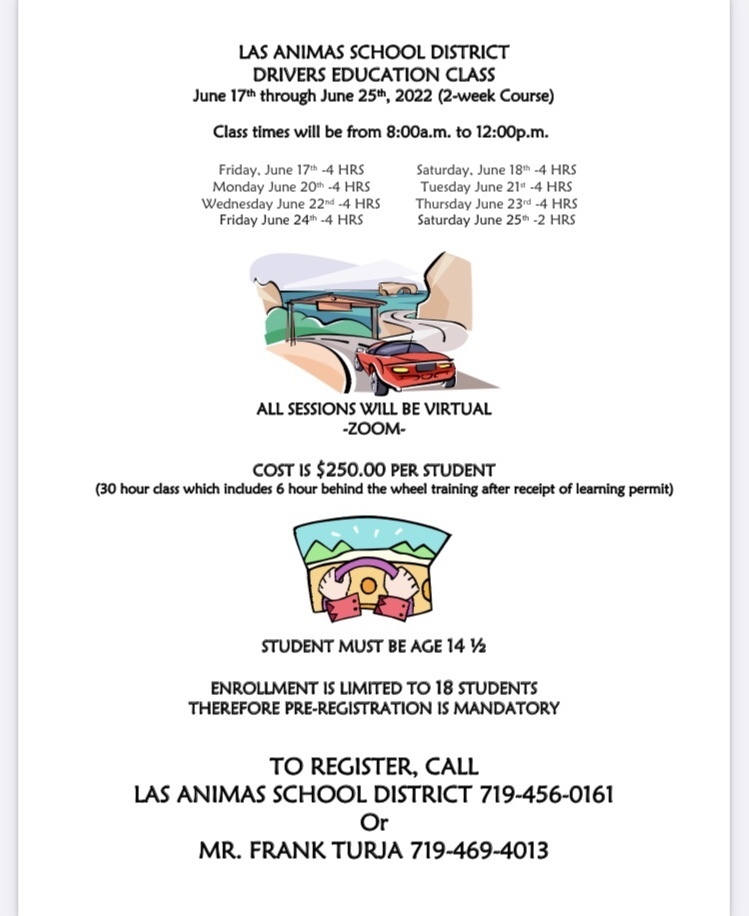 LASD FREE Summer Lunch Program!

CDL Class B/Passenger & School Bus Endorsement Class - anyone is welcome, call for more info....719-456-0161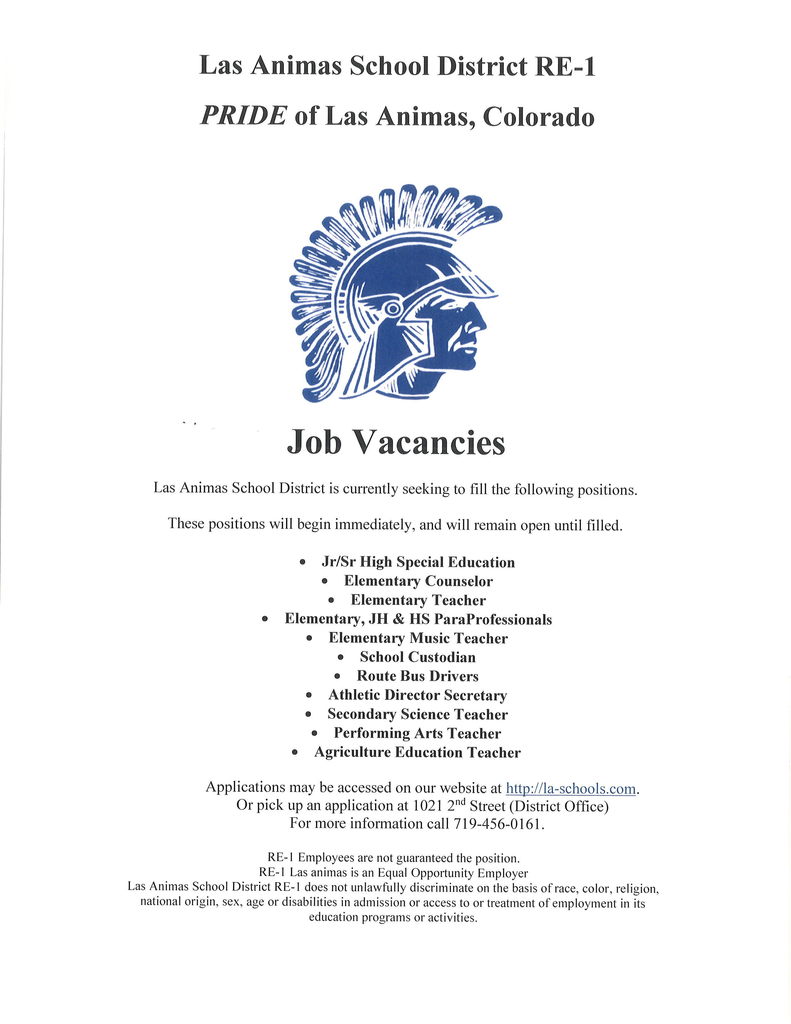 Las Animas Elementary AR Trip to theColorado Vibes today (5/24) is postponed indefinitely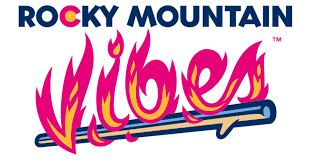 Reminder: K-8 Basketball Camp starts next week!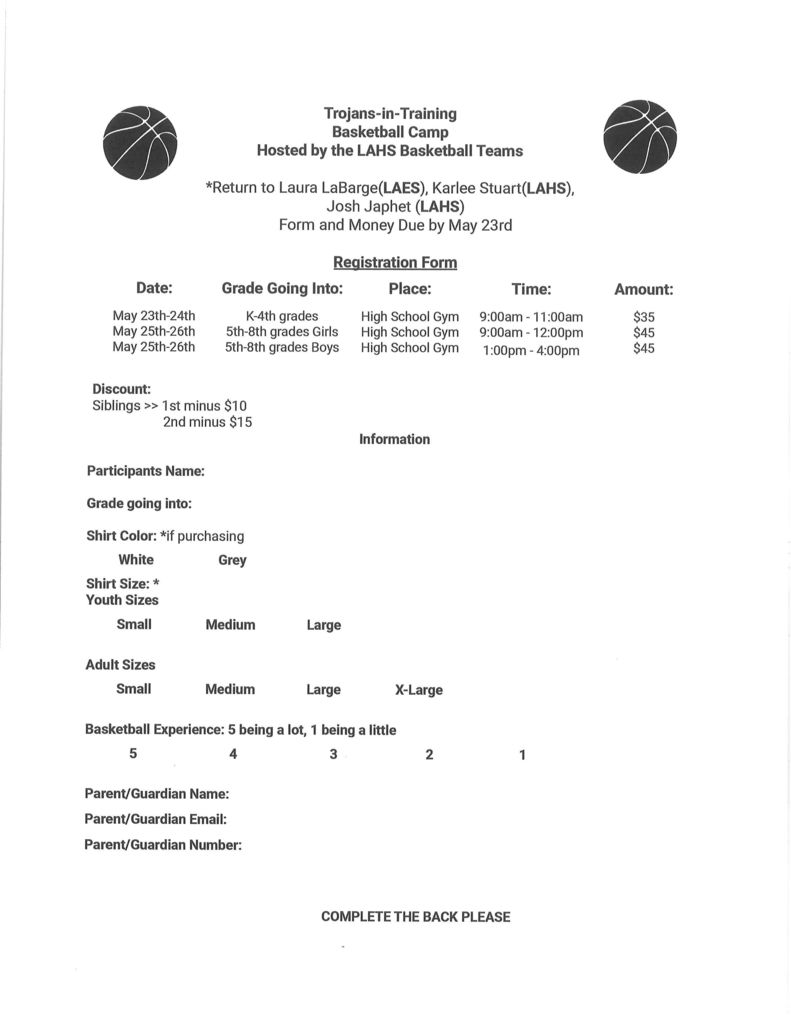 7th graders won the March Madness Attendance Challenge and earned a trip to the movies yesterday! They got to watch "Dr Strange" at the Fox Theater in La Junta.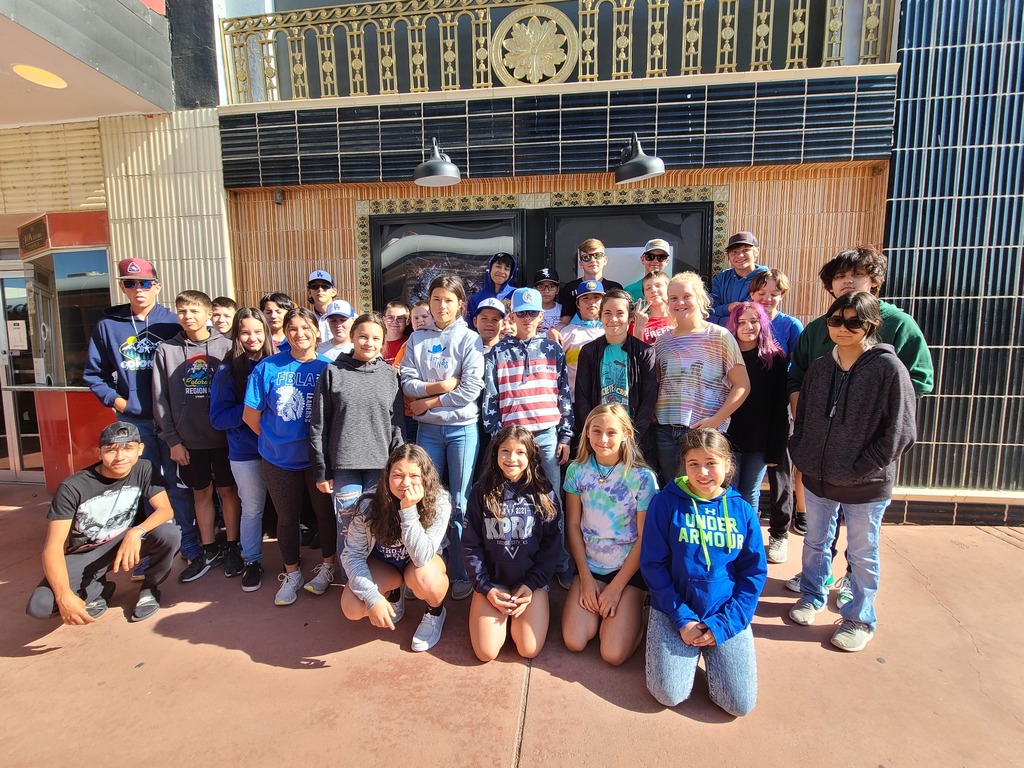 High School Football meeting tomorrow - please attend if you plan on playing HS football next year!