Congratulations to the February AR Winners at the elementary school!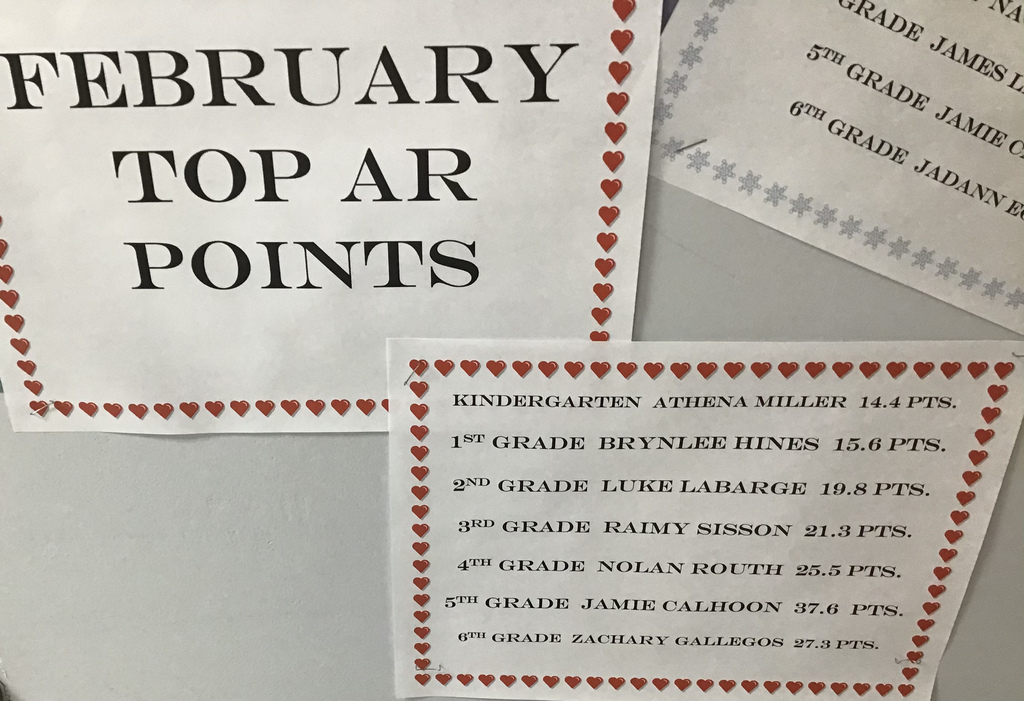 Any HS girls planning on joining volleyball, the first practice will be on Monday, March 8th @ 4:30. We will meet in the weight room. This includes VB managers also. Do not dress out but plan on a two hour practice.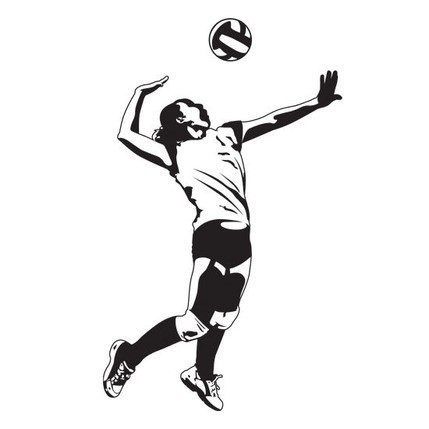 Check out this art work from the elementary school!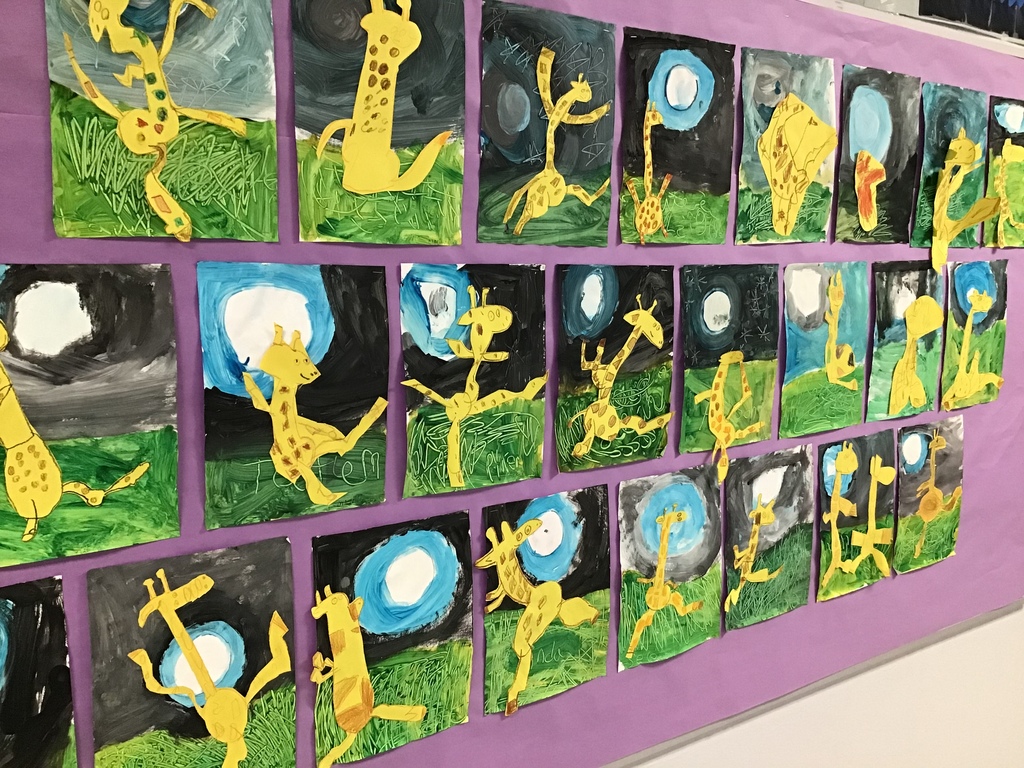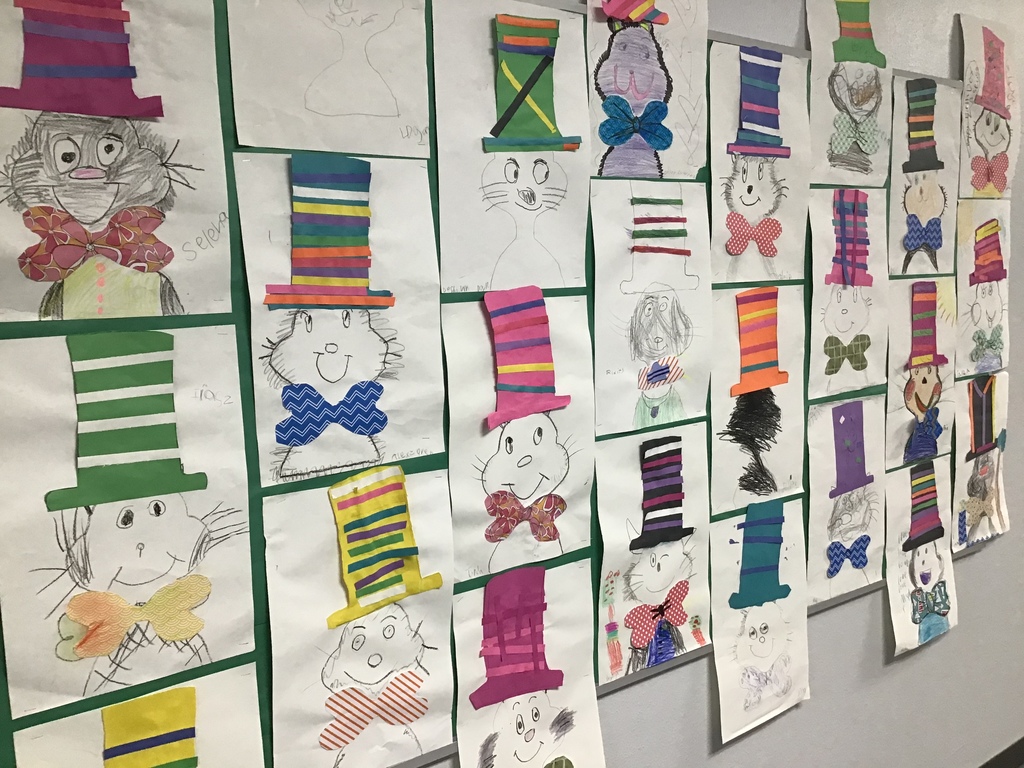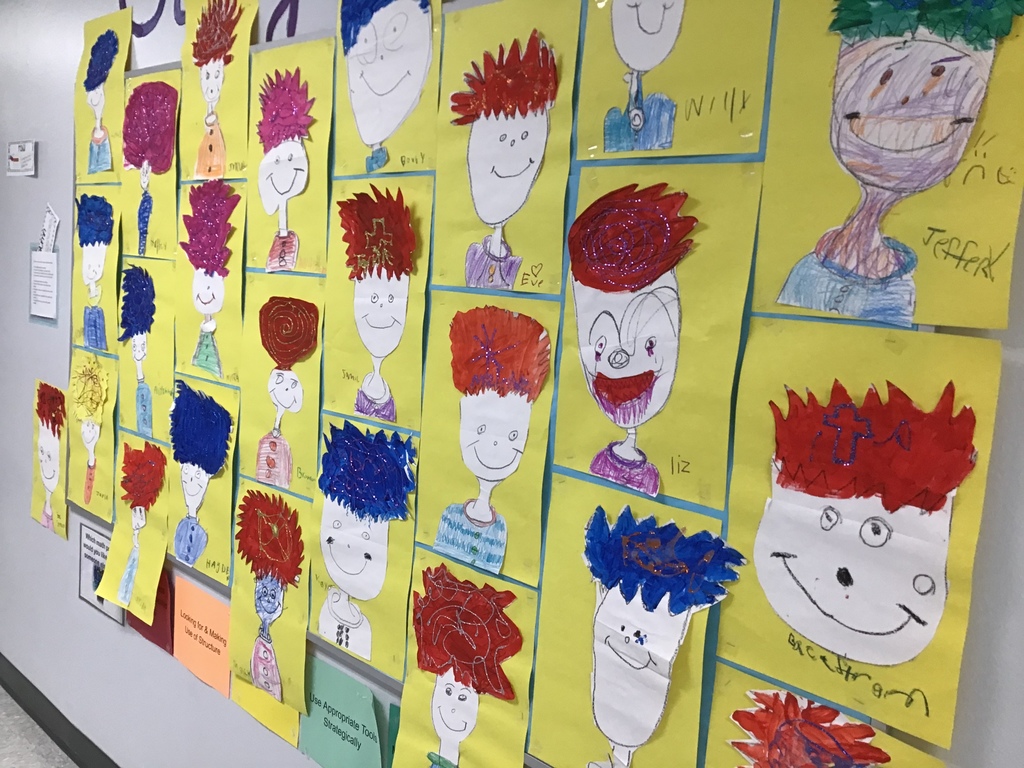 3rd - 5th graders are enjoying their AR prize today! They are scheduled in groups all day today to go out to the virtual reality arcade trailer;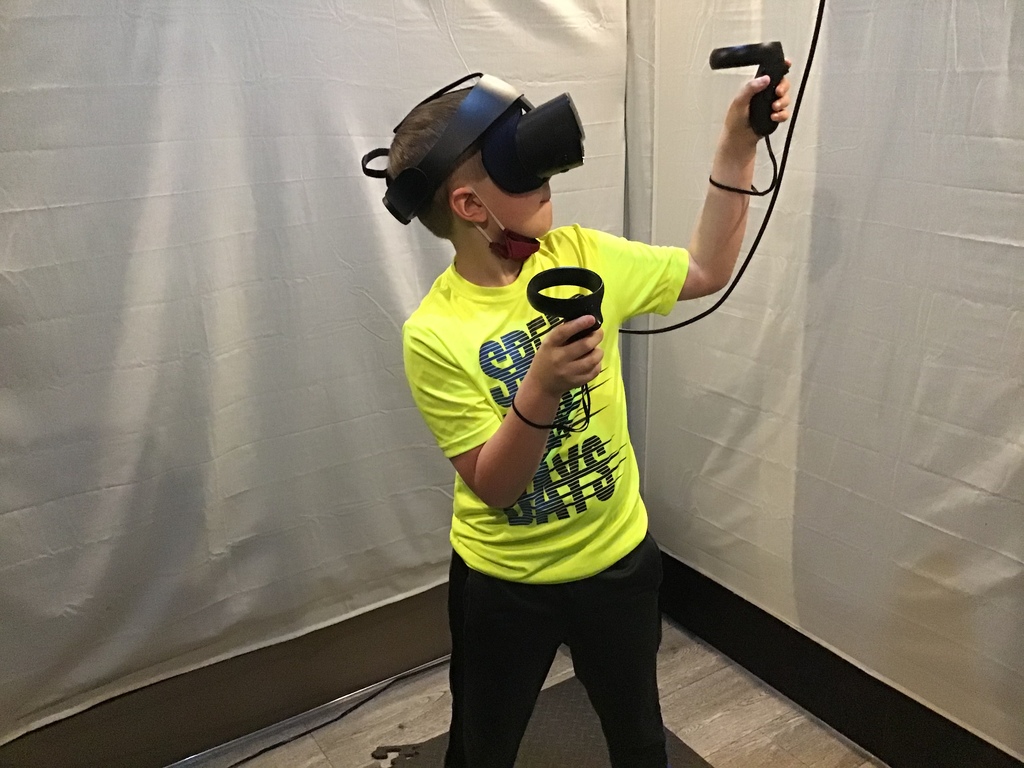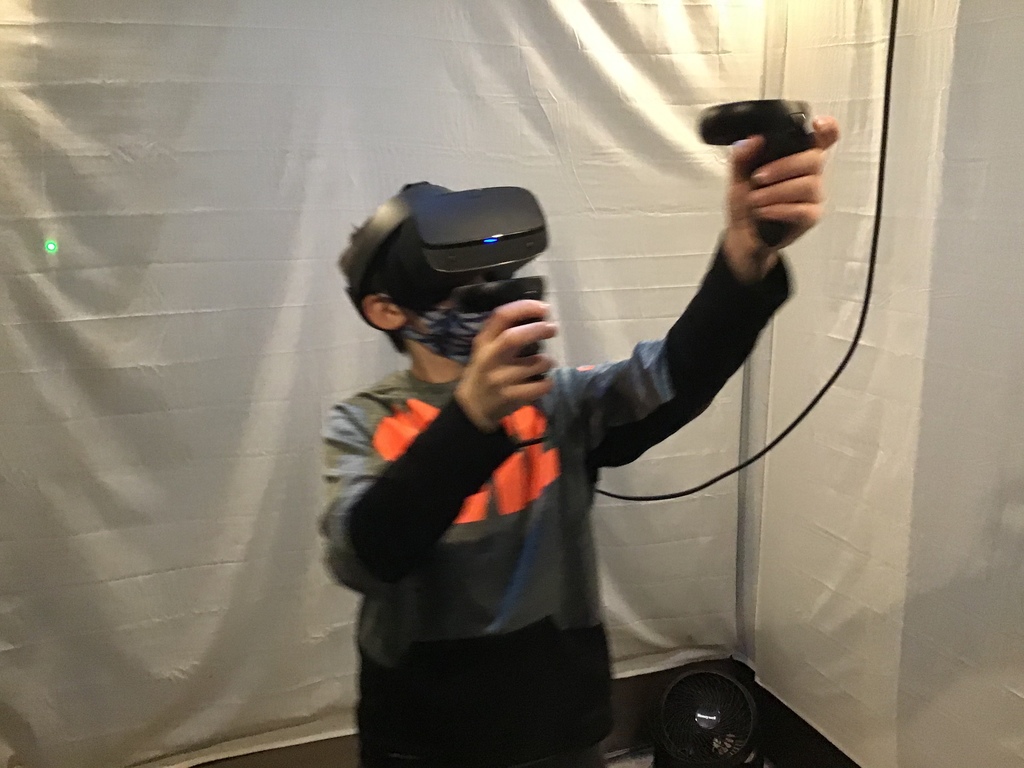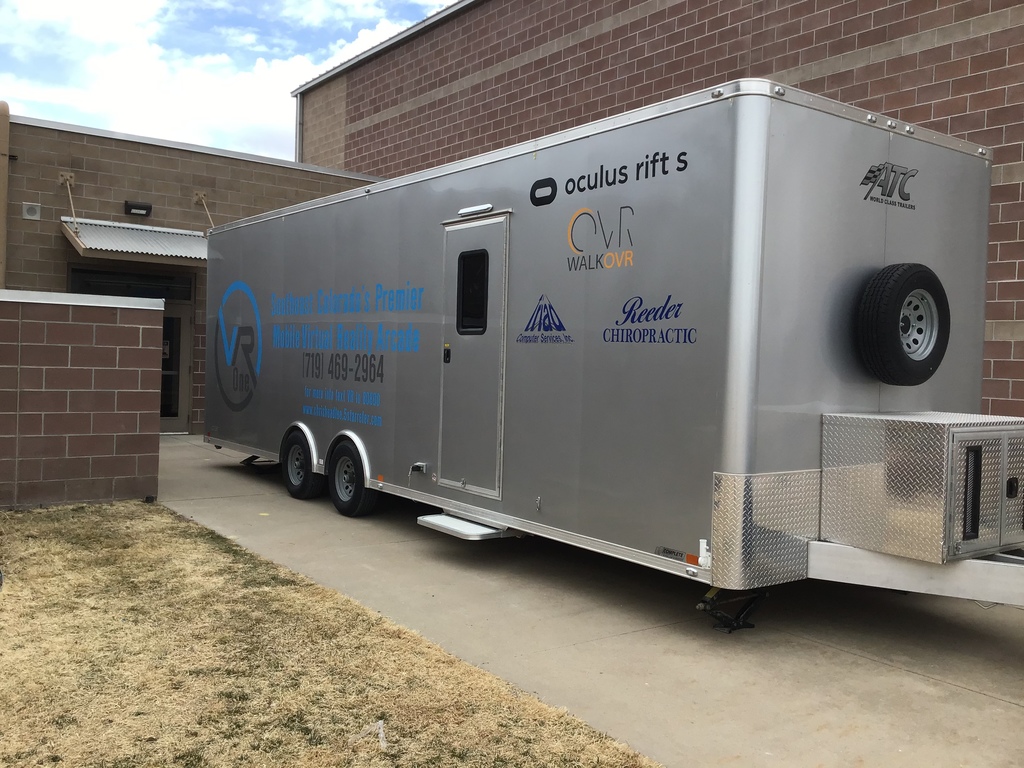 Friday School will be held this week; 7th grade 8:00 to 10:00- and 8th grade 10:00 till noon!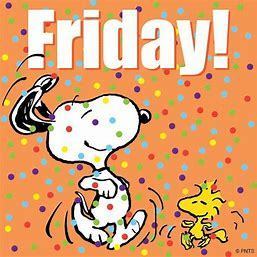 Lock-Out/Secure Information for the district: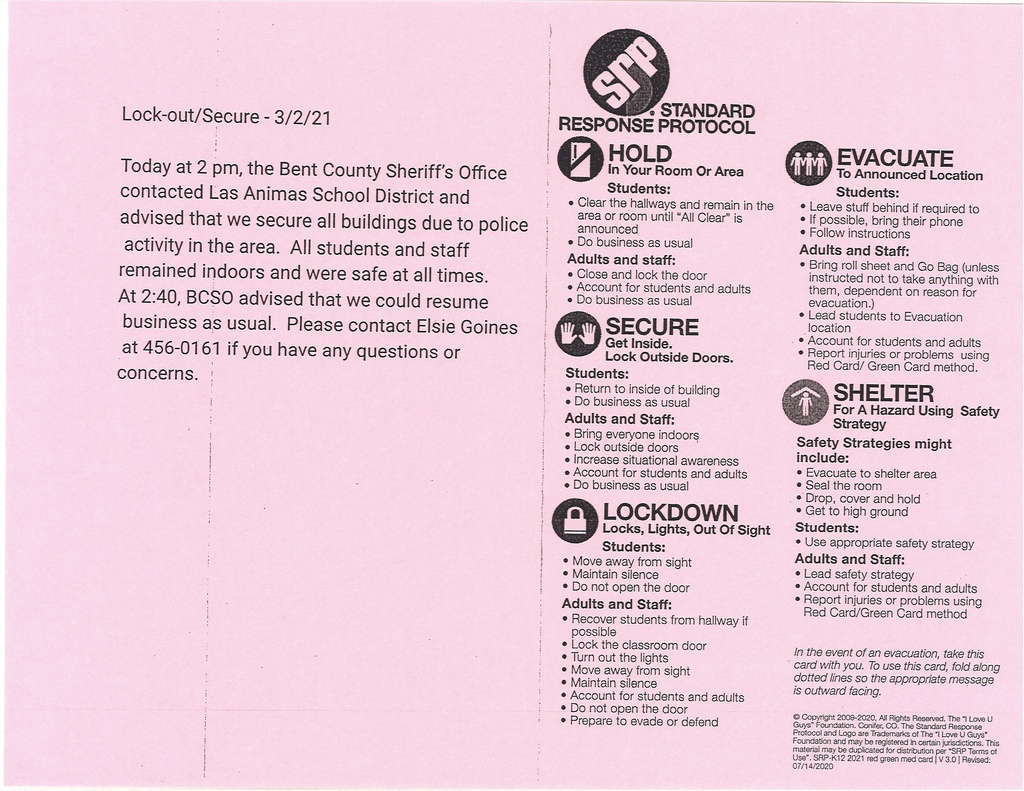 Reminder to high school football players: there is voluntary practice today at 4:15. The first official practice is tomorrow at 4:15.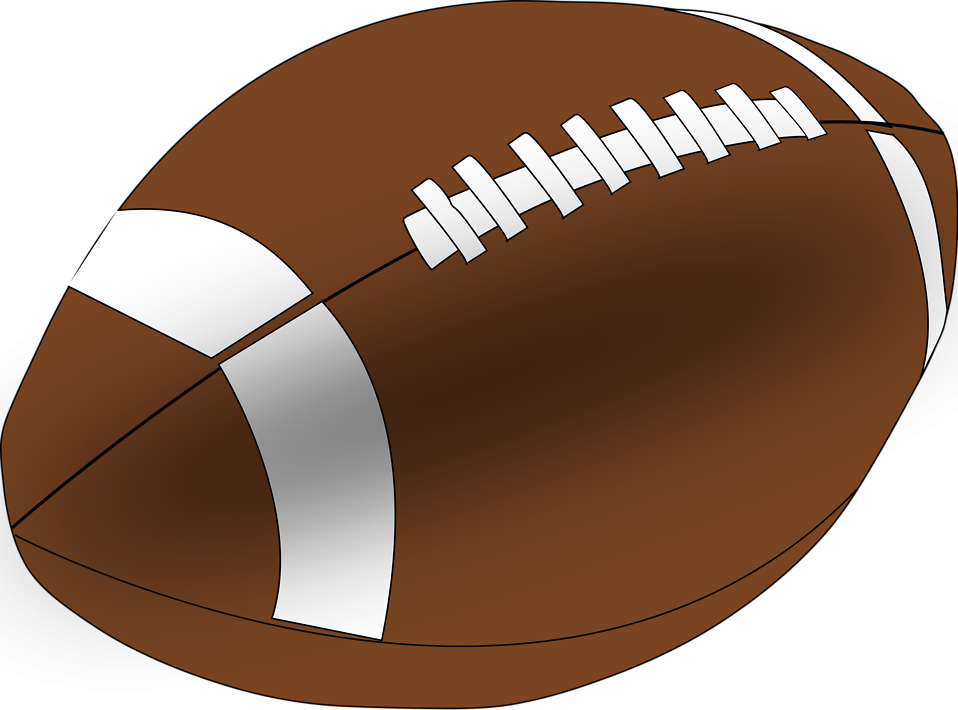 FBLA meeting Tuesday March 2nd after school.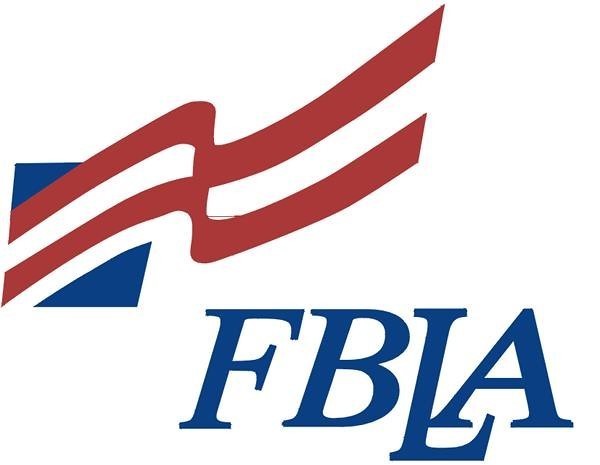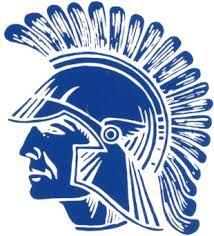 Jr/Sr Announcements - March 1

Group photo of the AR Cotton Candy Prize/Recess. Thanks Mrs. Hines for sharing this.

Attendance Counts! The class with the top attendance percentage of the month gets to decorate a space on the Big A; here are the winners so far this year.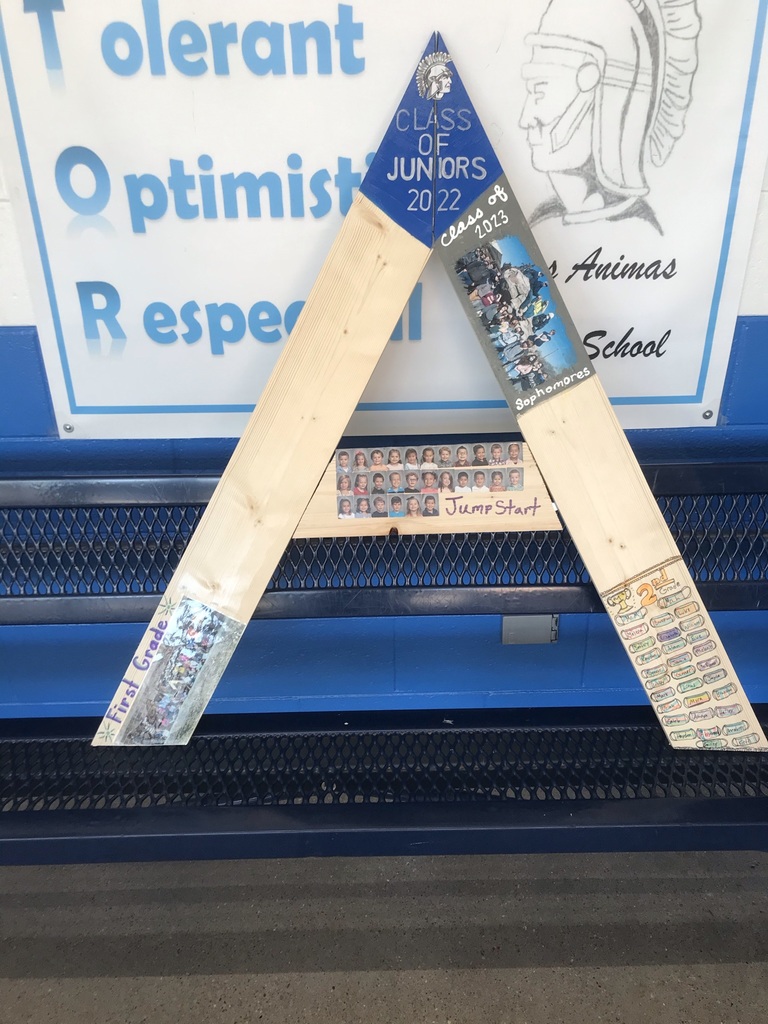 March 9 is class picture day @ Elementary School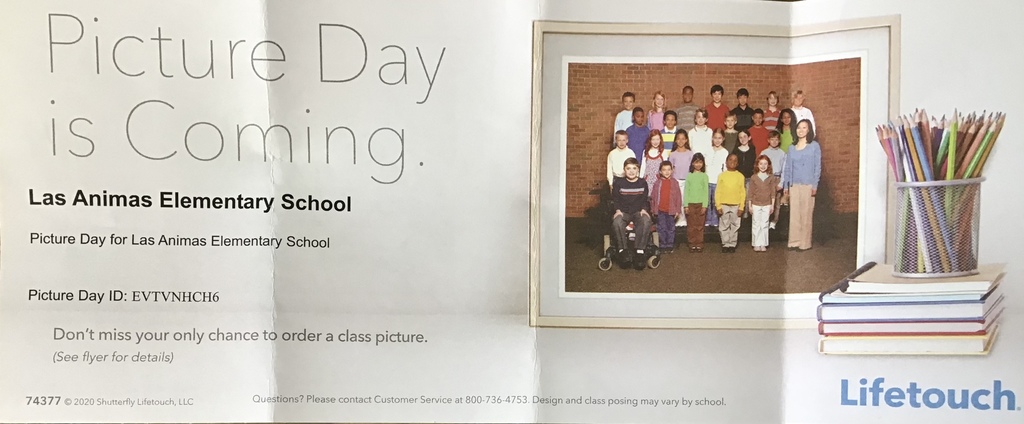 High School Basketball game cancelled: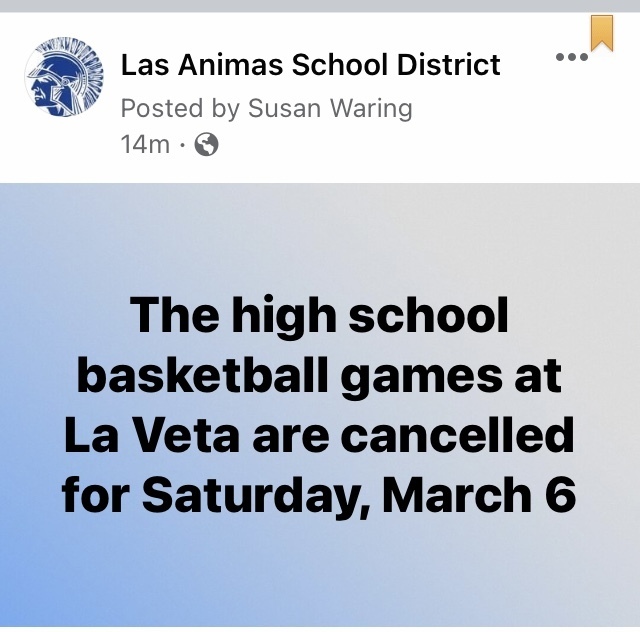 Blood Drive: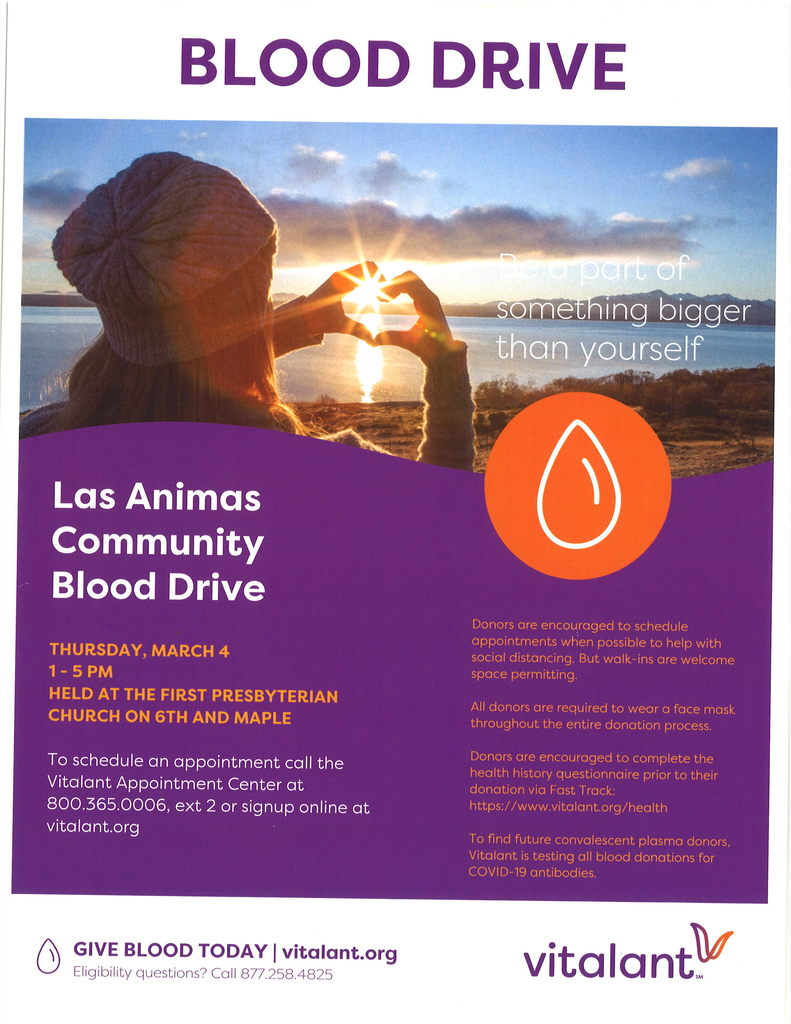 Students grades 7-12, are you looking for a way to get more involved in the community and earn some community service hours in the process? This summer the City of Las Animas is hosting Paint and Connect -- a service outreach program aimed at beautifying properties in the community. The City is looking for a team or two -- or three -- of students to embody HECTOR and get out in the community and serve. Those who sign up will receive a certificate that honors their hours, a t-shirt, meals, and a chance to connect with groups from across the community and country. If you are interested, signup sheets are in front of Mr. Vigil's room or Mr. Armstrong's room!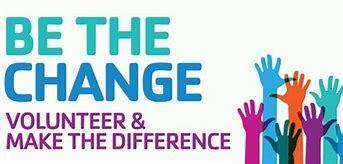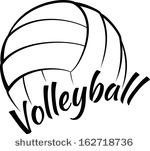 Spectators for today's games in Rocky Ford will only be allowed to watch the games they are on the list for, please see the attached protocols if you plan to attend the game!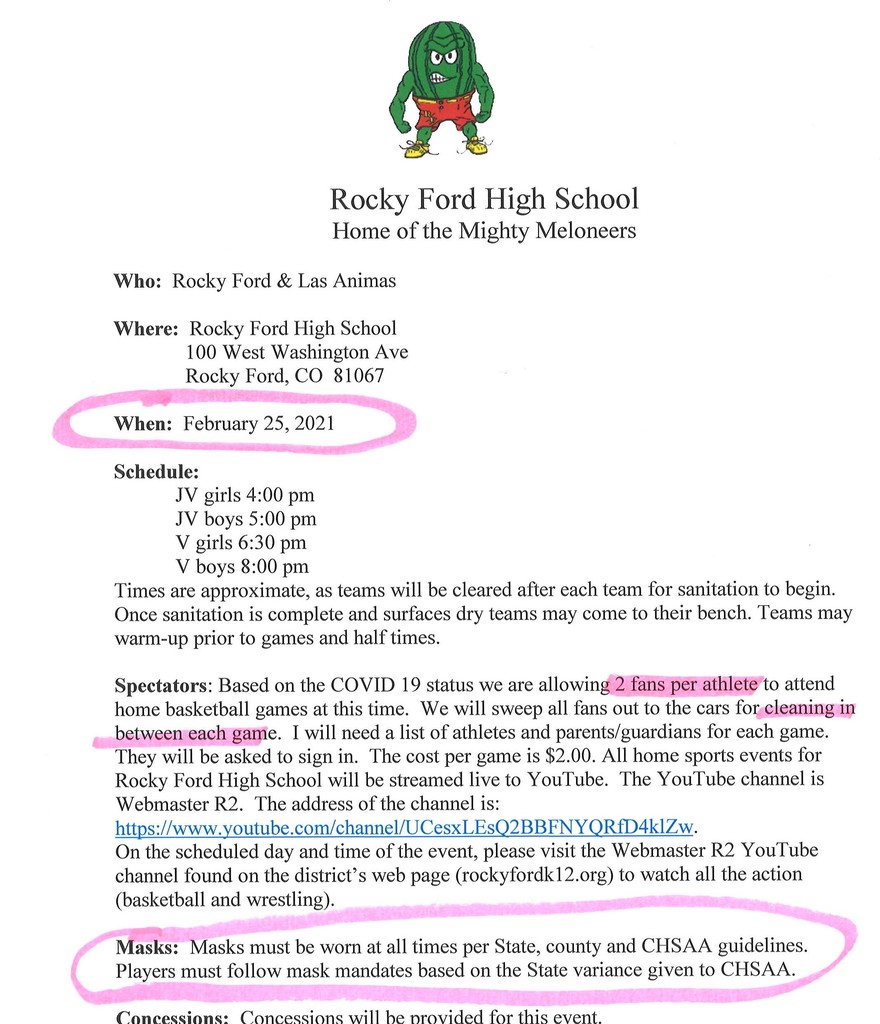 Friday School will be held this week; 9th and 10th grades 8:00 to 10:00- 11th and 12th grades 10:00 till noon!