7th graders won the March Madness Attendance Challenge and earned a trip to the movies yesterday! They got to watch "Dr Strange" at the Fox Theater in La Junta.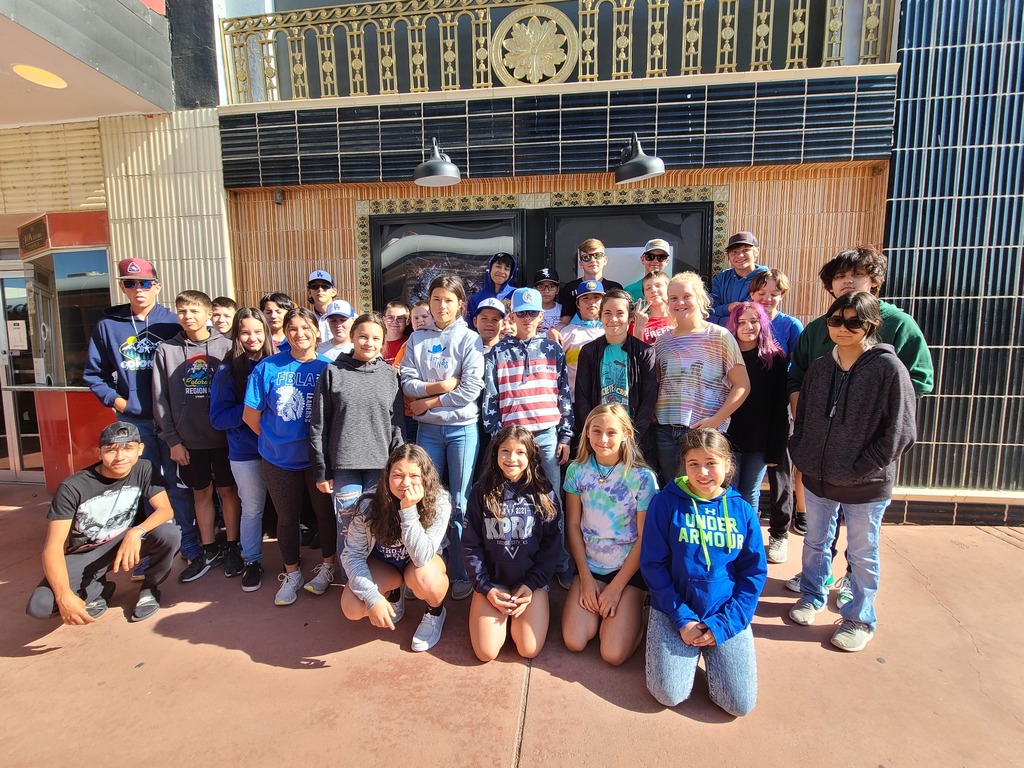 High School Football meeting tomorrow - please attend if you plan on playing HS football next year!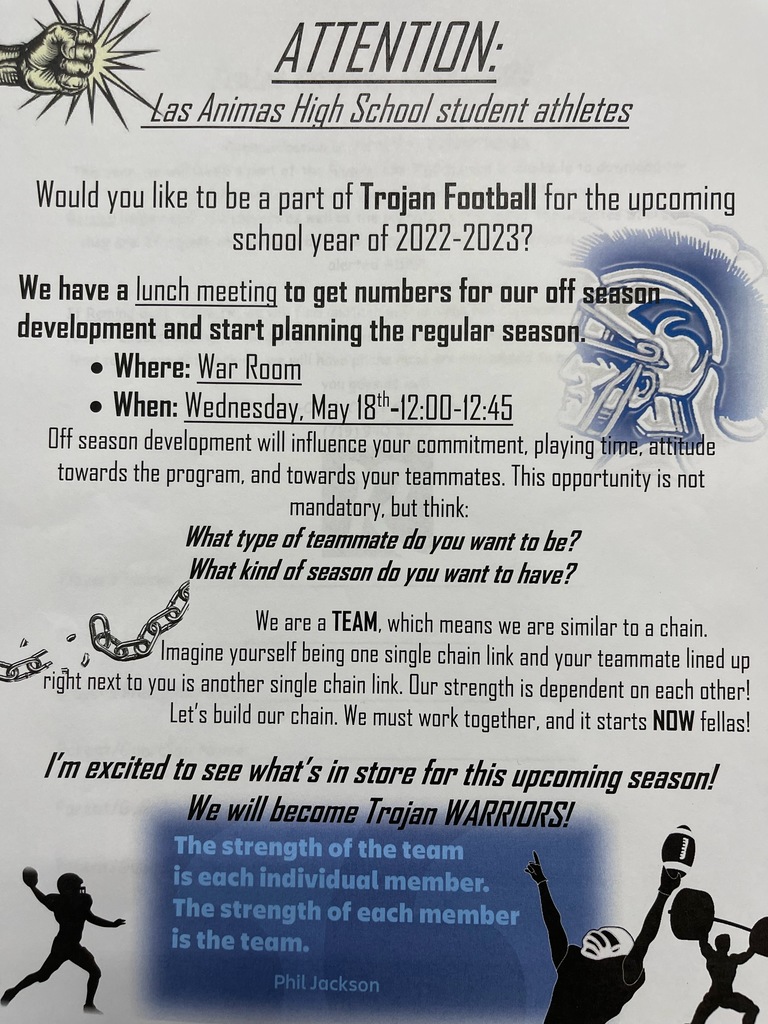 Here's a couple of fun way to help support Grace Gardner and help her get to National FBLA this summer!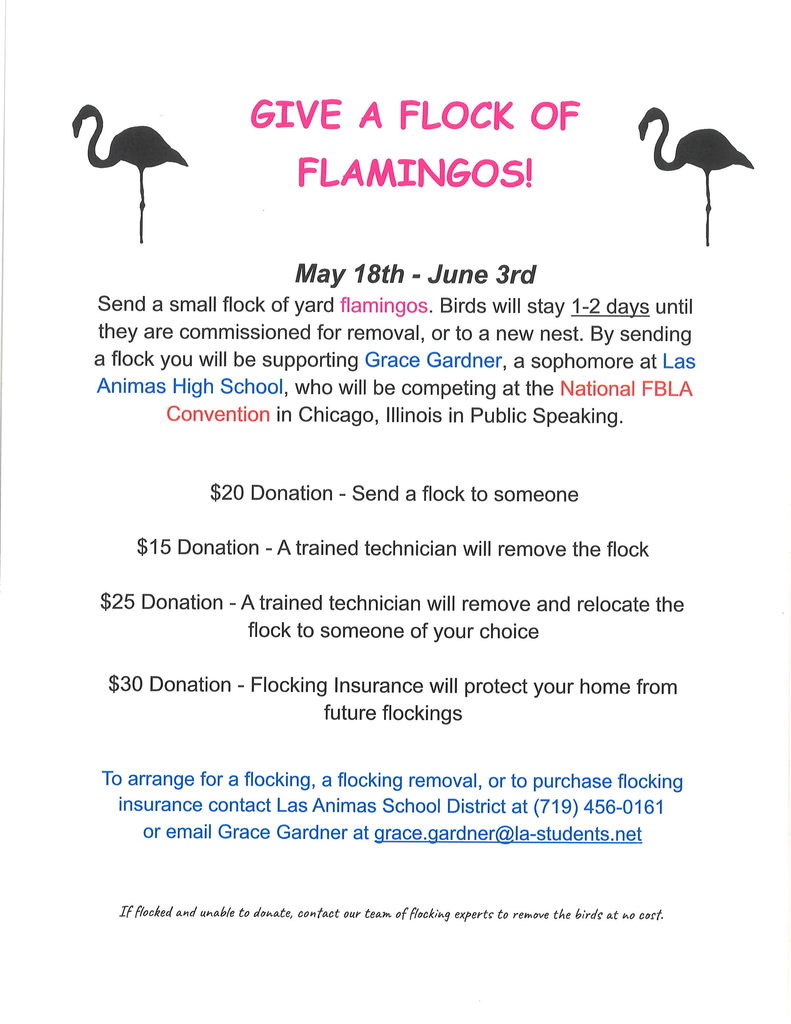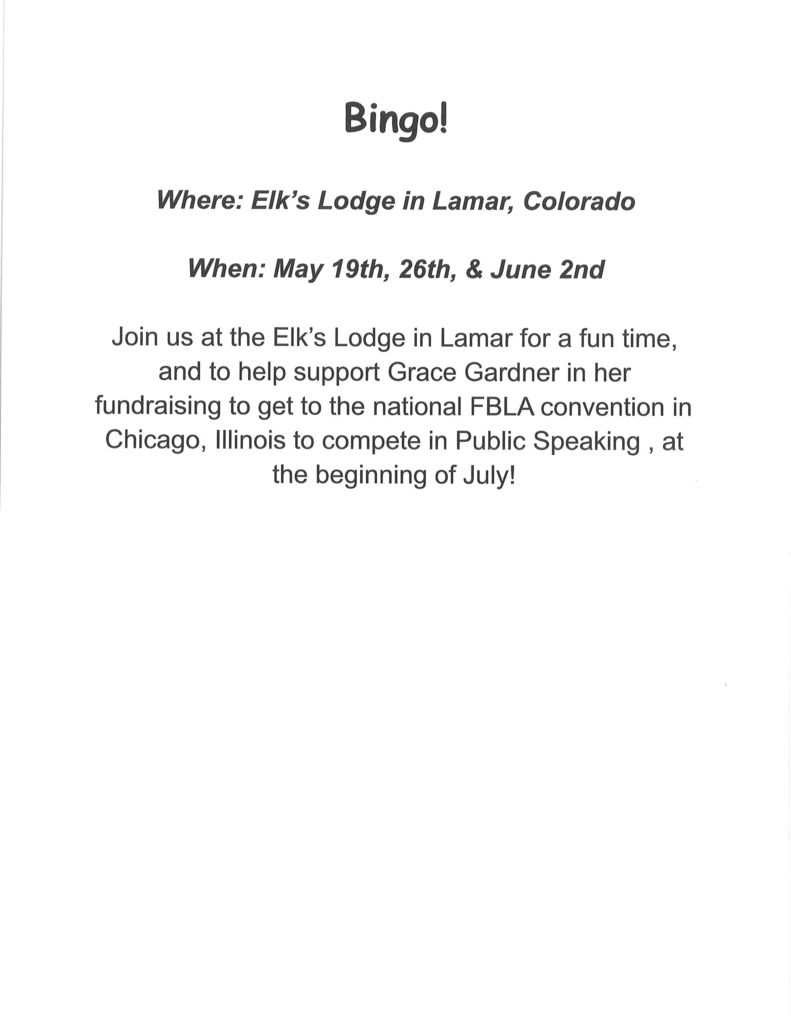 Updated Job Openings for LASD

Jr/Sr High Announcements:

Las Animas High School Graduation is tonight, Sunday, May 15 @ 6:00 p.m. @ the football field. Public is welcome - seating in the bleachers & we will also stream live on our Facebook page. #LaAllTheWay #Classof2022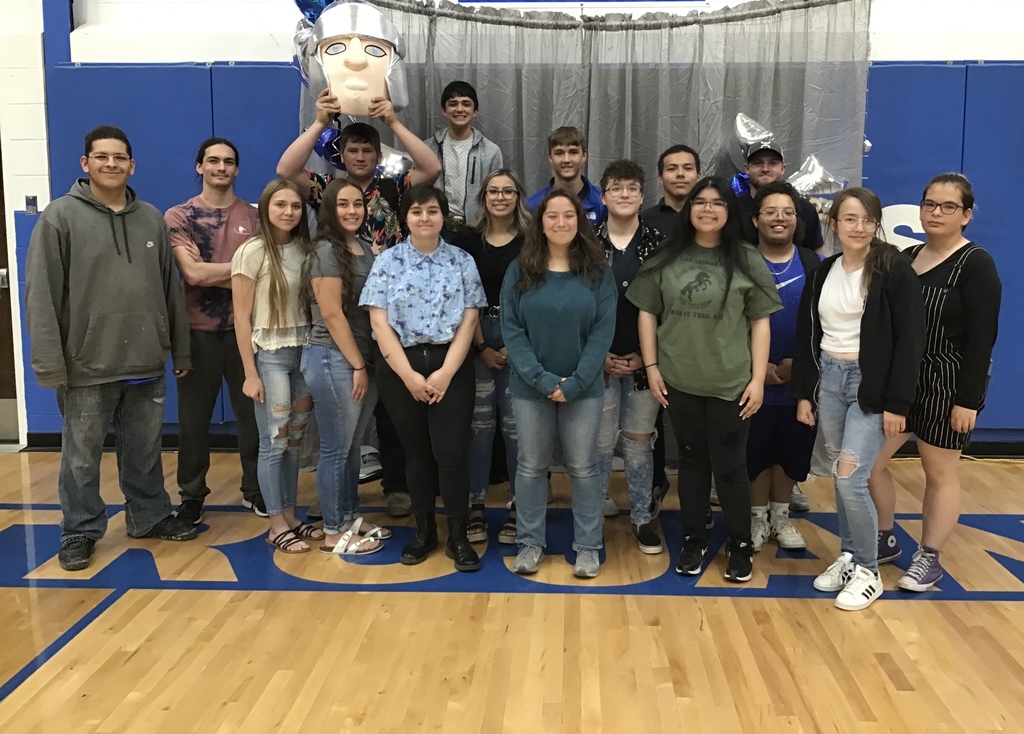 LASD Board Agenda for May 16th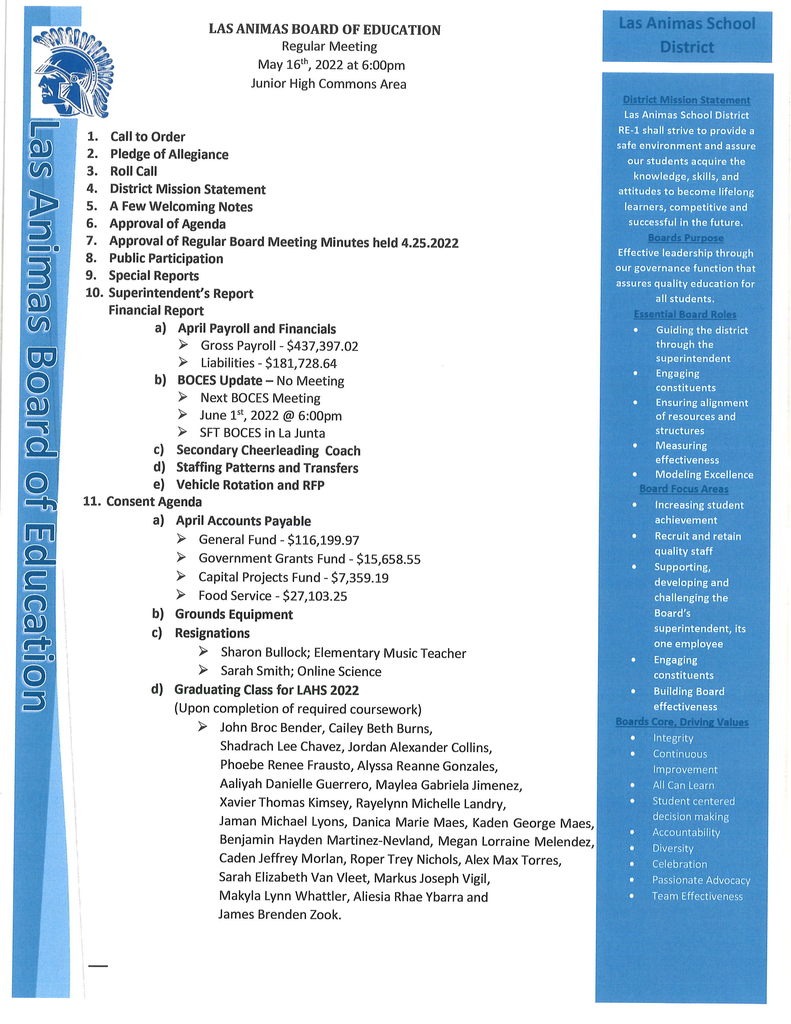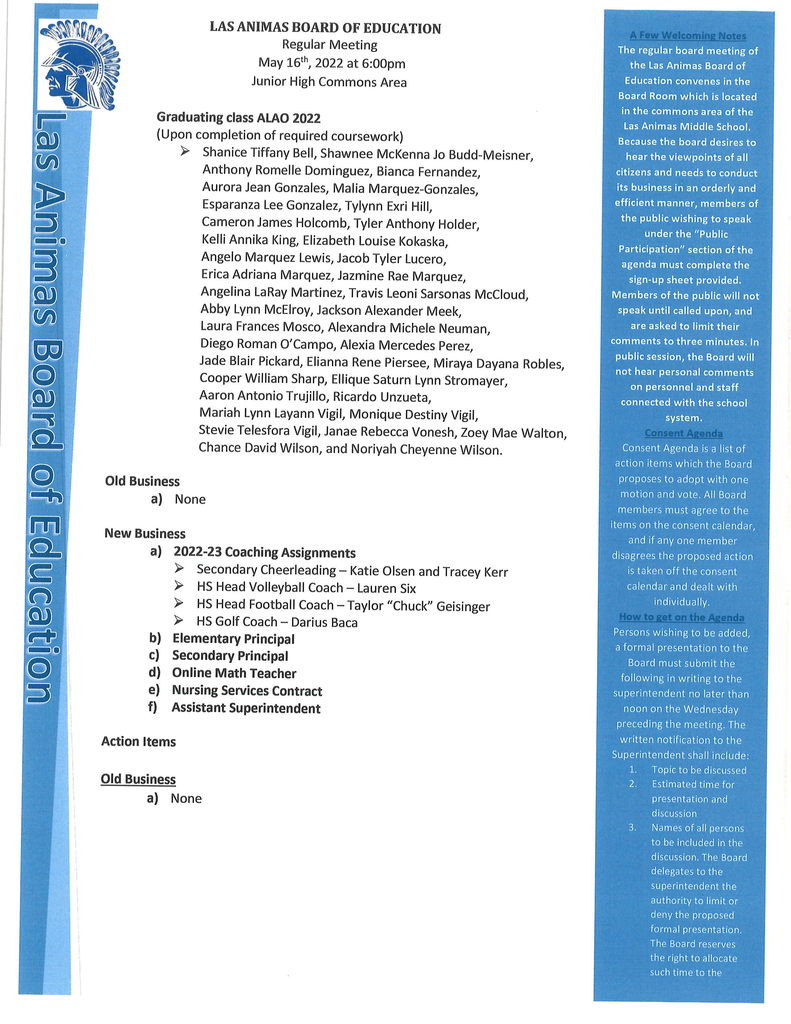 The Junior High Continuation Dance will be tonight, Saturday, May 14 from 6:30 - 9:00 p.m. in the high school cafeteria.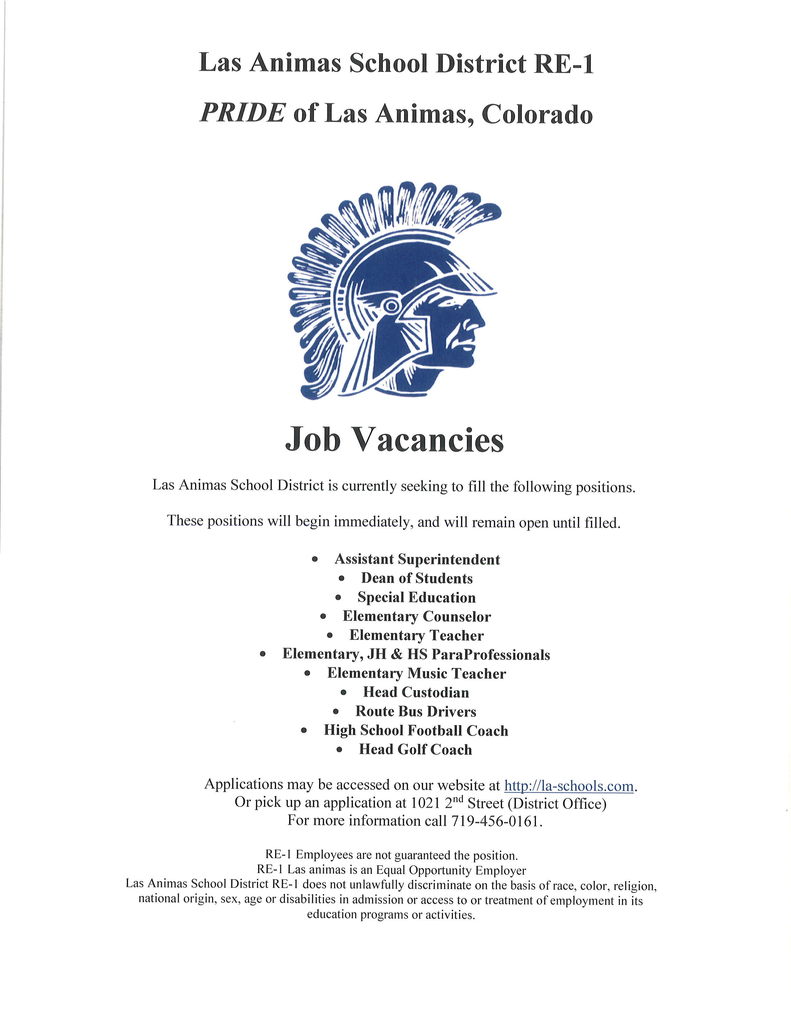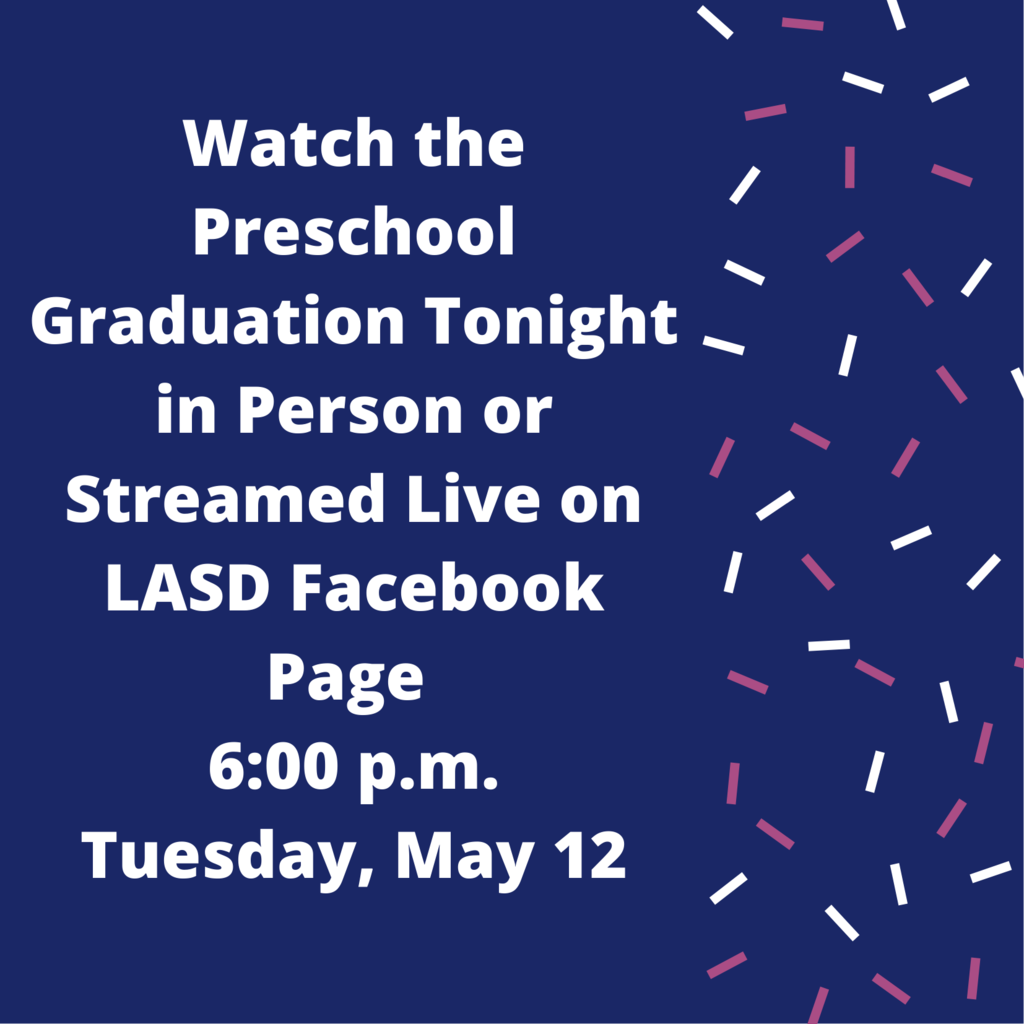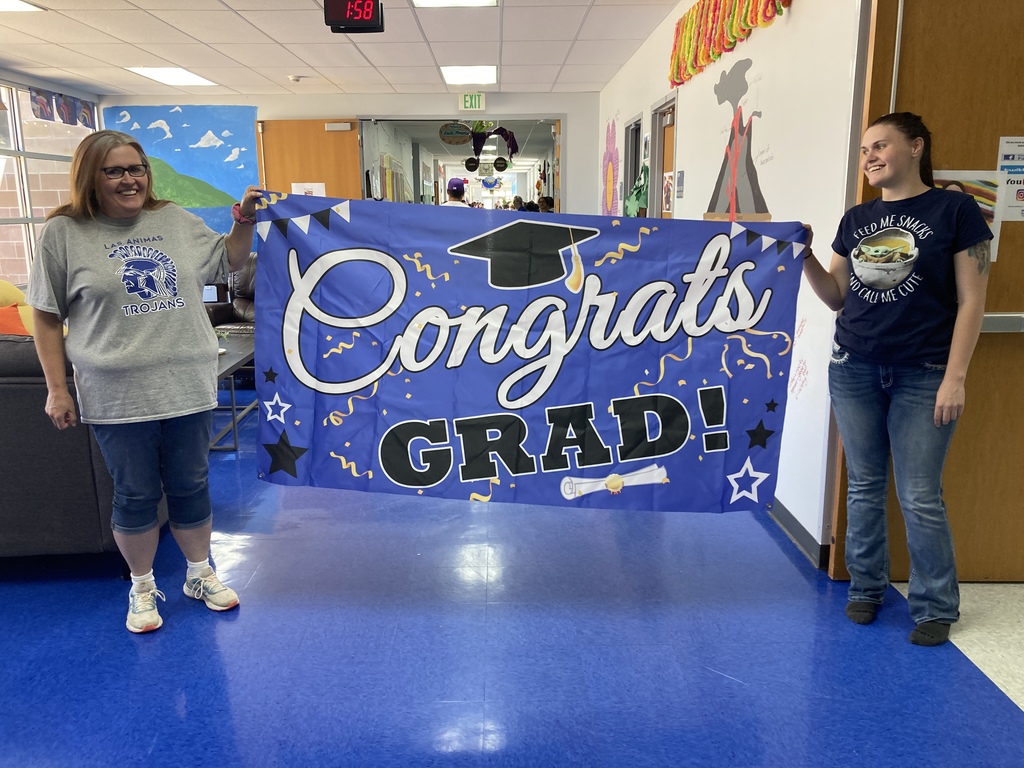 Please join us for the Jr. High End of Year Awards: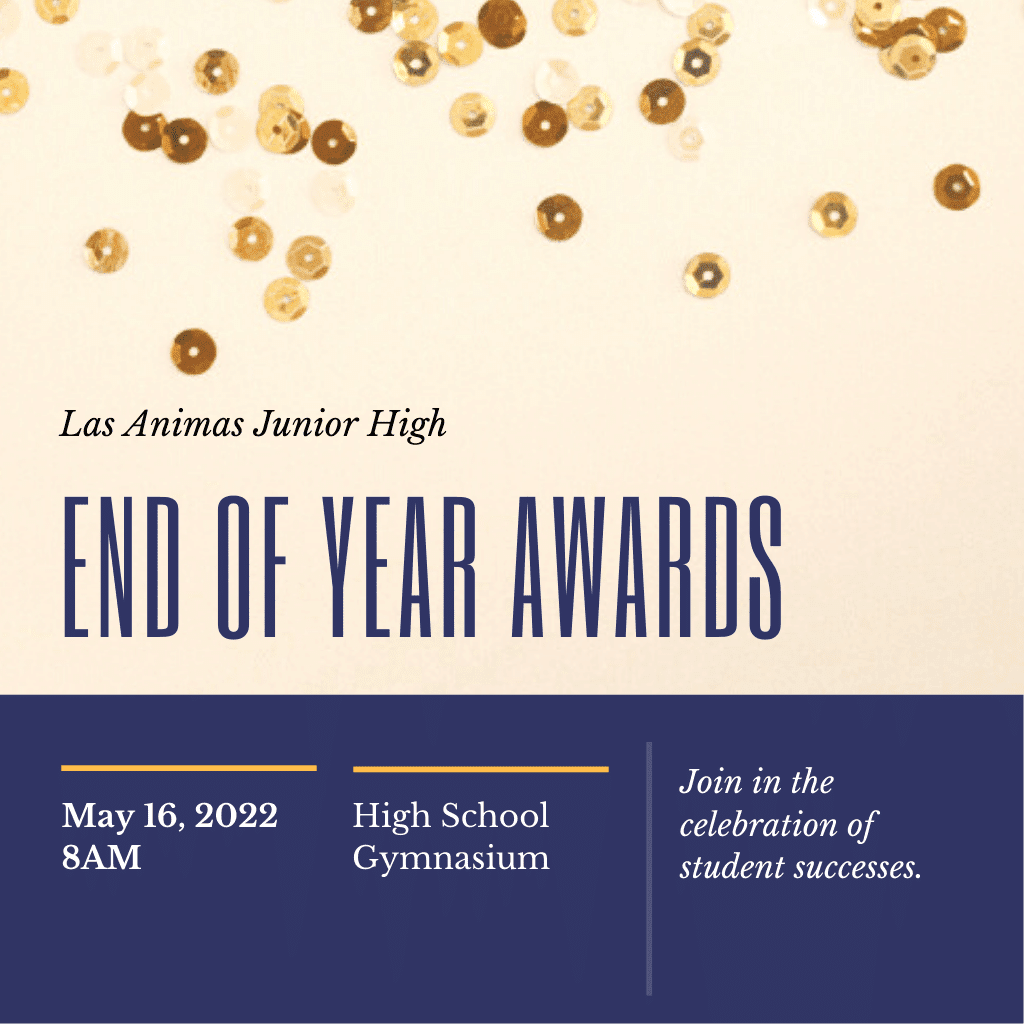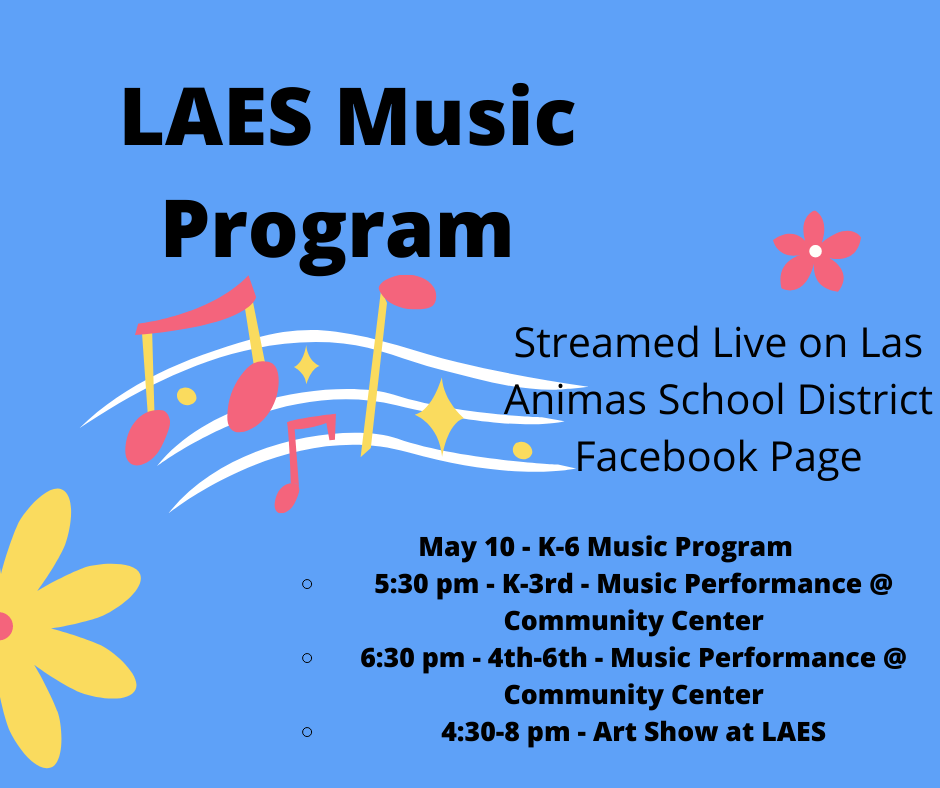 Juniors & Seniors visited with the 8th graders this morning to give them some tips about what to expect in high school.k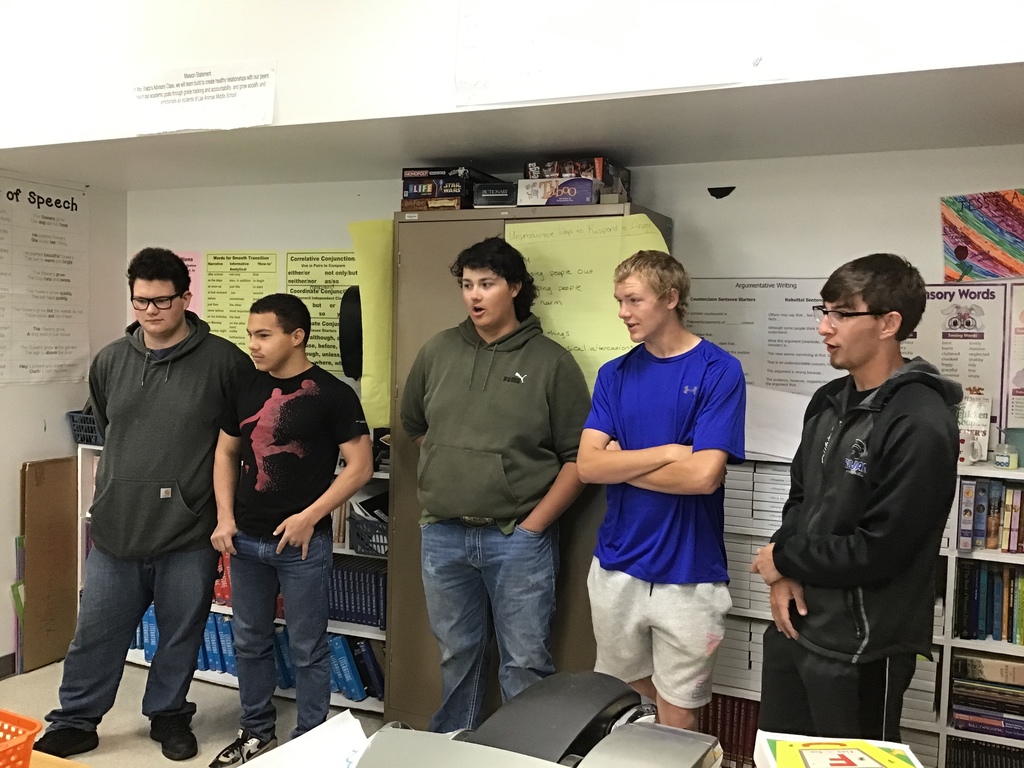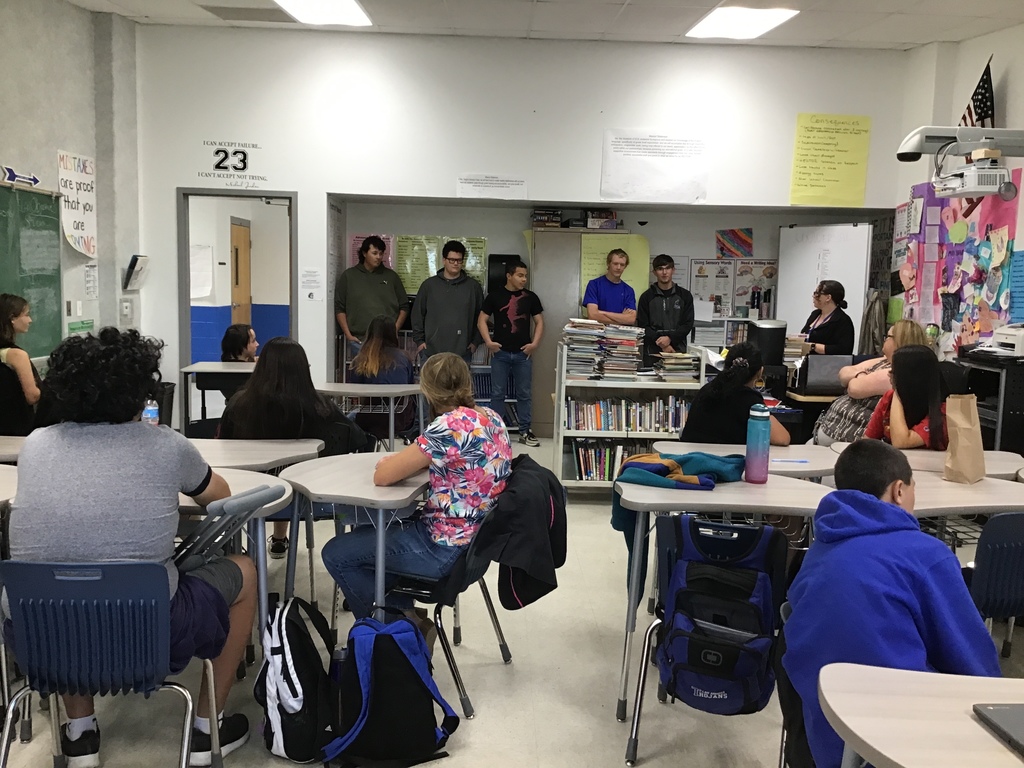 Jr/Sr High Top Survivors from Staff Appreciation Week - 1st Place Mrs. Cathy Coy, 2nd Place Mr. Dennis Montoya, 3rd Place Mrs. Ashley Armstrong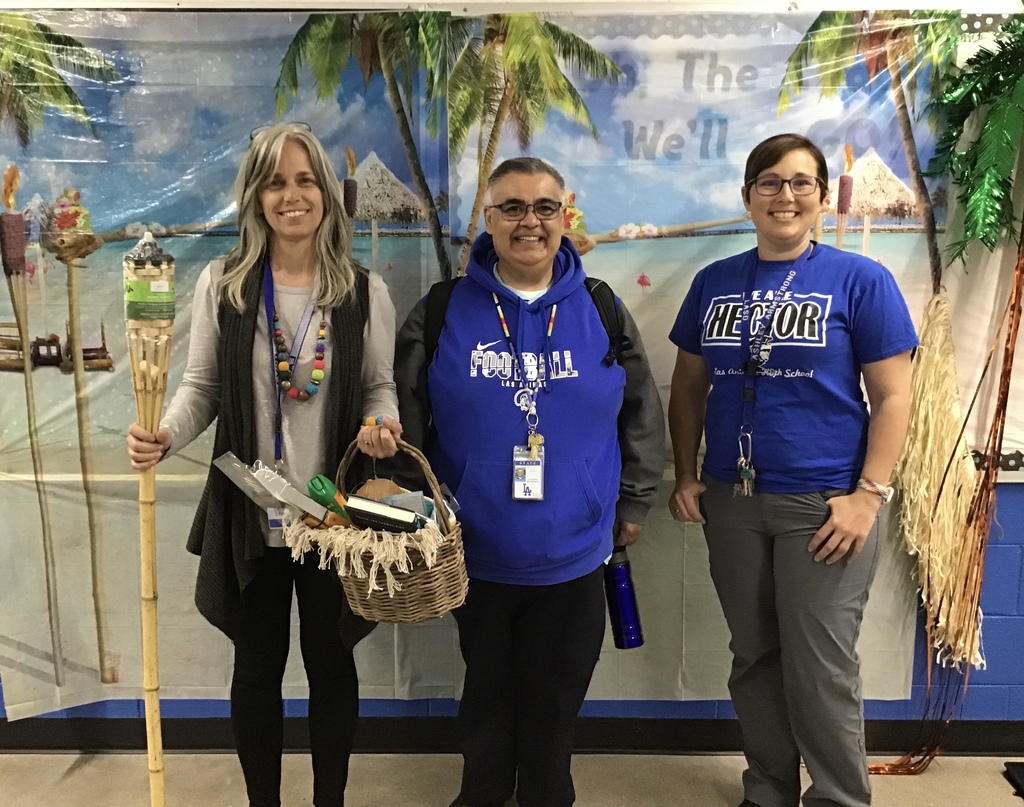 Little Dribbler's Basketball Camp: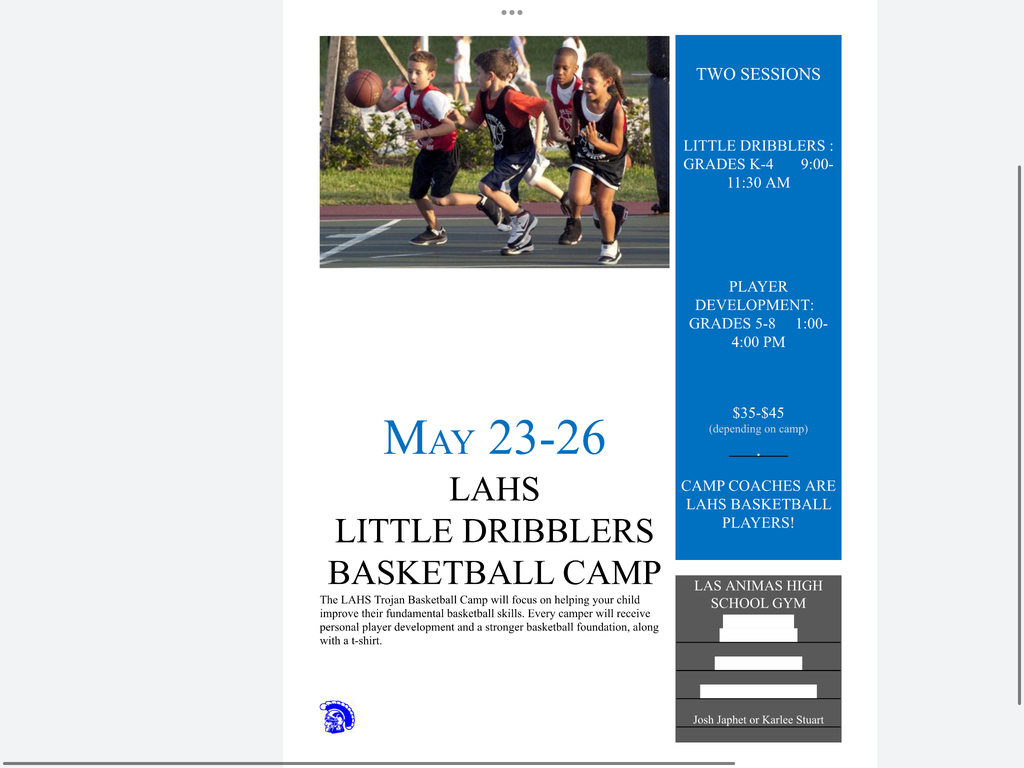 Grace Gardner, with Las Animas FBLA, is raising funds for the national leadership conference June 28th, with FlipGive. She would really appreciate your support, please click here to make a donation and/or cash back through purchases and gift cards. Click this link for more info!
https://www.flipgive.com/teams/298778?fundraiser_id=1631060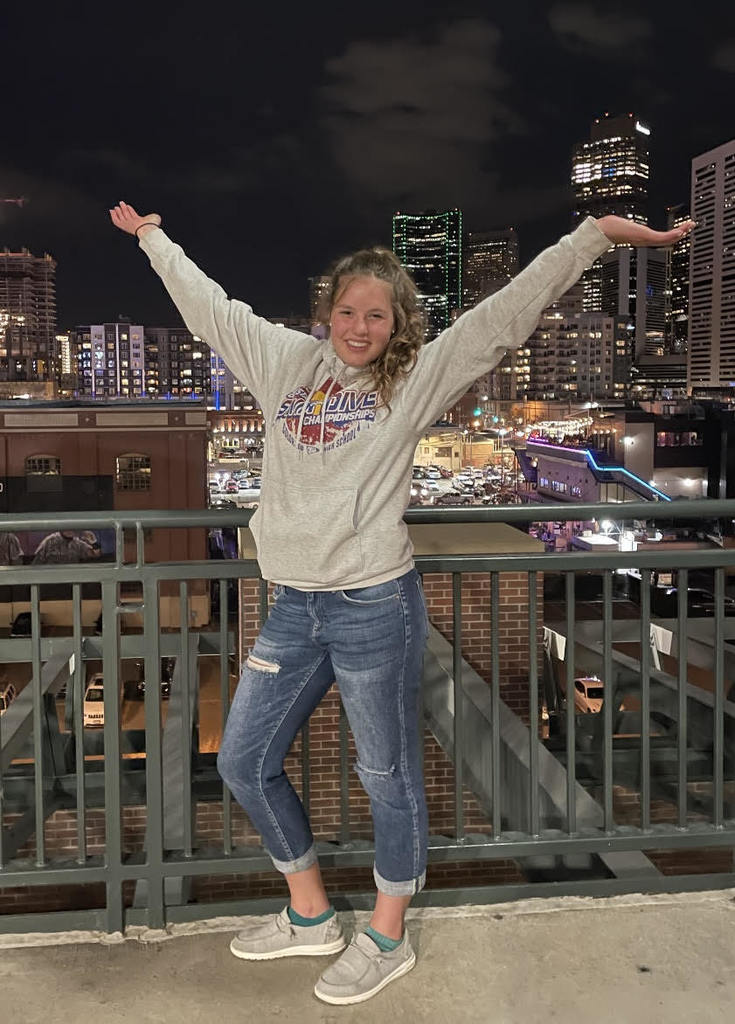 Jr/Sr High Announcements - 5/9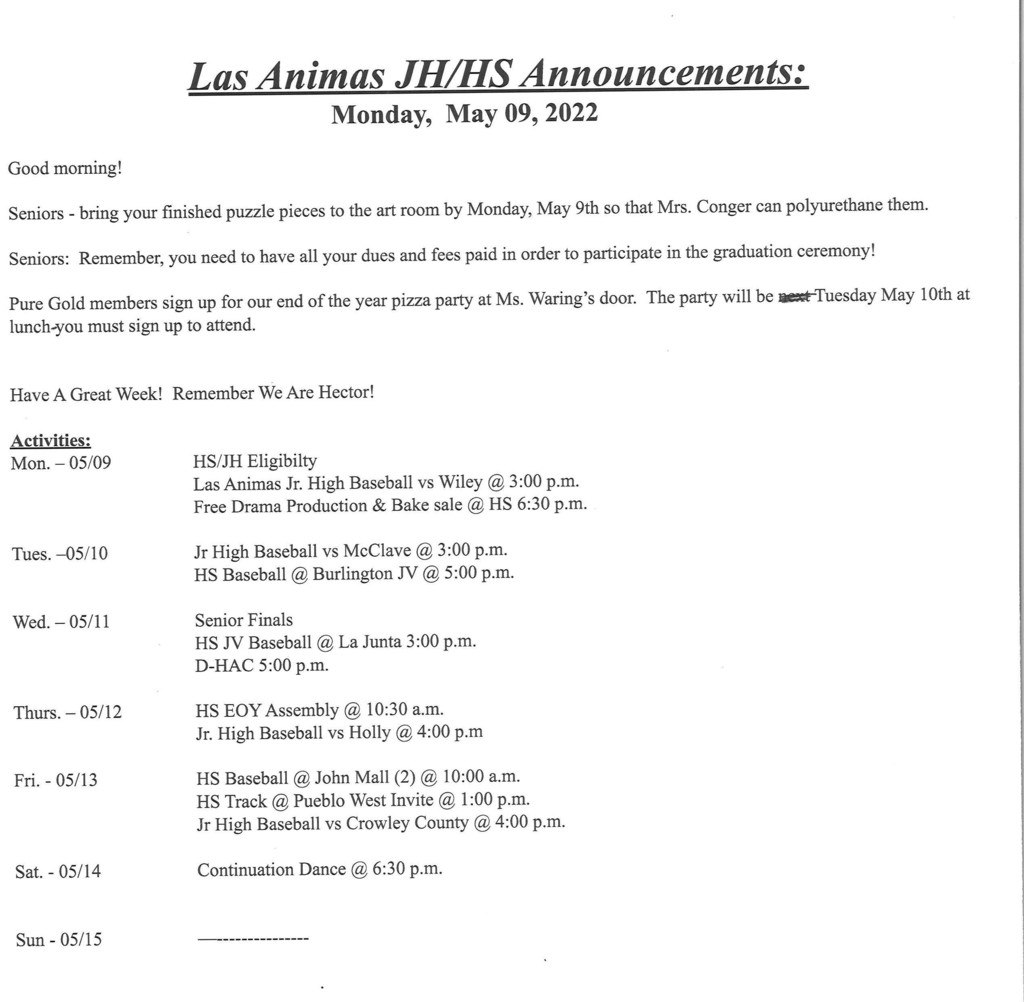 Please join us for the Las Animas High School End of Year Awards Assembly: Thursday, May 12